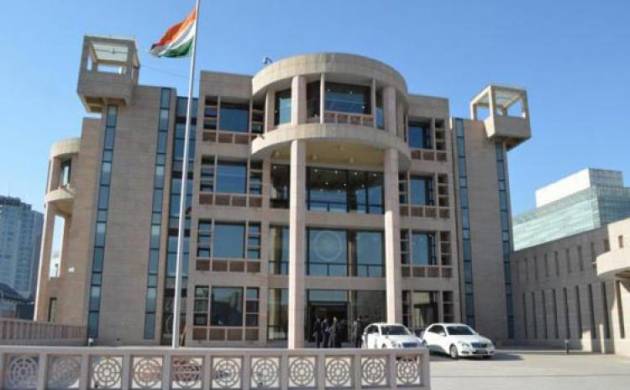 In a major security scare, a rocket landed today inside the India House, the country's Embassy in Kabul, but there were no reports of any injury, External Affairs Ministry sources in Delhi said.
According to sources, the rocket landed in the volleyball court of the compound. Apart from the Indian Ambassador's residence, other mission staff also stay inside the premises. "No injury reported so far," a source said in New Delhi.
The incident happened at about 11:15 AM, according to local reports.
The compound is in the heavily fortified diplomatic quarter, in Kabul, which houses a number of embassies, guesthouses and Resolute Support headquarters.
The attack comes amid extremely tight security in the capital following last week's deadly explosions that claimed over 150 lives and coincides with the launch of the Kabul Process meeting this morning.
Representatives from at least 23 countries, including India, are participating in the meeting aimed at establishing peace in the country.
Meanwhile, Afghanistan President Ashraf Ghani today revised the death toll from Wednesday's deadly truck bombing, and put the total killed at over 150.