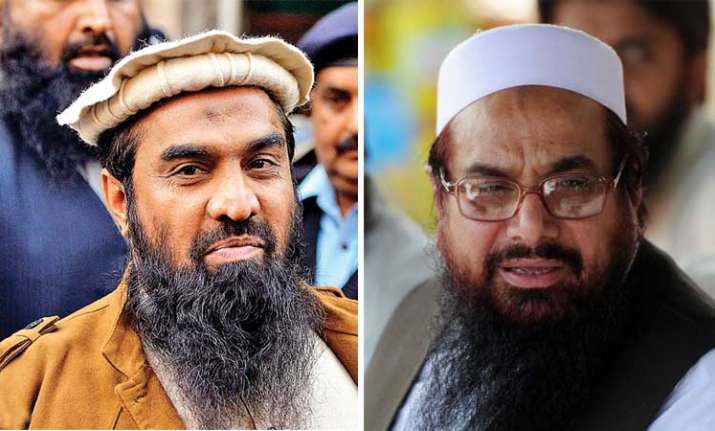 A rift has reportedly developed between Lashkar-e-Tayyaba (LeT) founder Hafiz Saeed and its Kashmir operations in-charge Zaki-ur-Rehman Lakhvi which has intensified the factional war in the Pakistan-based terror outfit.
Quoting inputs received by the  Indian intelligence agencies, a report in Hindustan Times said that  Zaki-ur-Rehman Lakhvi, 26/11 Mumbai attacks mastermind, has developed some differences with  Hafiz Saeed, who is presently under detention.
"Zaki-ur-Rehman Lakhvi has got certain issues with Hafiz Saeed, who is presently under detention. Reportedly, Lakhvi has shifted most of his loyalists to PoK," HT quoted intelligence reports as saying.
However, the reason behind the rift is not clear as yet. 
The LeT, according to the intelligence inputs accessed by HT,  has also decided not to use its own name in future attacks in India.
The terror outfit has decided to issue press releases in the name of 'Quit Kashmir Movement' to give an impression of the involvement of "indigenous groups" in the ongoing insurgency in the valley.
Intelligence inputs also suggest that that terrorist outfits are plotting to assassinate Kashmiri separatist leaders to foment further unrest in the Valley.
These inputs also suggest that Tehreek-e-Mujahideen (TeM) has been revived once again under the leadership of Bilpapa who was earlier in Central Jail in Moulana Showkat murder case and is presently on bail.
"This group may plan to target any separatist leader to bring the situation in the valley to a flashpoint," the intelligence report added.