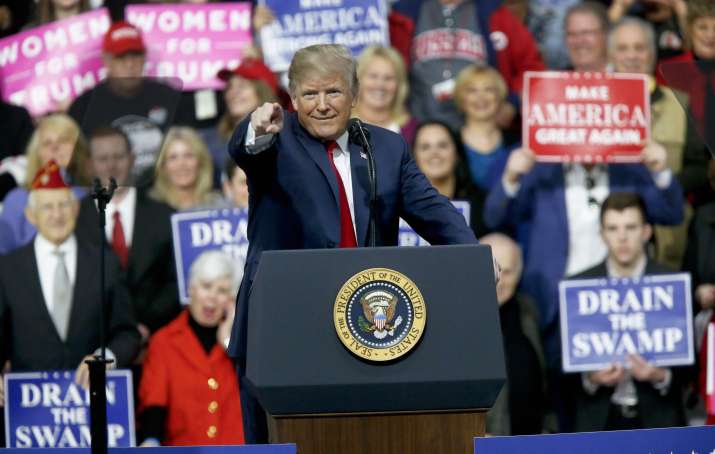 A Republican-dominated House panel announced on Monday that their investigation into alleged Russian meddling in the 2016 election found no collusion by Donald Trump's presidential campaign. 
The preliminary report issued by the majority Republicans on the House Intelligence Committee said that it did not find any evidence of collusion, coordination or conspiracy between the Trump campaign and the Russians, AFP reported.  
The panel also said it accepted US intelligence's conclusion that Russians had sought to interfere in the election, but rejected the idea that Moscow had specifically attempted to boost Trump's White House effort. 
Reacting to the report, US President Donald Trump took to social media to share the news. "The House Intelligence Committee has, after a 14 month long in-depth investigation, found no evidence of collusion or coordination between the Trump campaign and Russia to influence the 2016 presidential election," he tweeted. 
THE HOUSE INTELLIGENCE COMMITTEE HAS, AFTER A 14 MONTH LONG IN-DEPTH INVESTIGATION, FOUND NO EVIDENCE OF COLLUSION OR COORDINATION BETWEEN THE TRUMP CAMPAIGN AND RUSSIA TO INFLUENCE THE 2016 PRESIDENTIAL ELECTION.

— Donald J. Trump (@realDonaldTrump) March 13, 2018