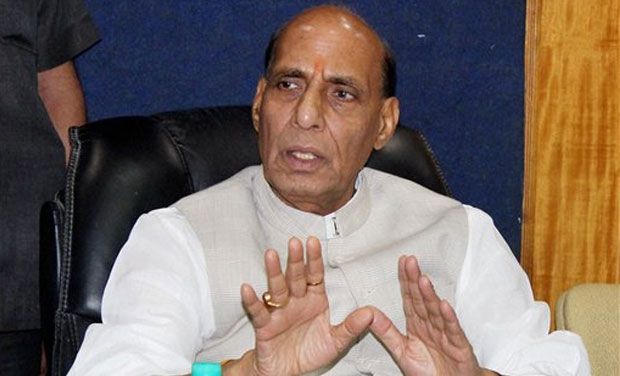 Reacting to Indian Home minister Rajnath Singh's statement that Pakistan would split into 10 pieces if it failed to check cross-border terrorism, Pakistani Foreign Office (FO) on Thursday said that his threat violated diplomatic norms. 
"India will not be able to divide Pakistan," Foreign Office Spokesperson Nafees Zakaria was quoted as saying by 'Dawn'. 

 

He further said that Singh's statement violated international rules and exposed India's conspiracies to create unrest in Pakistan.
"Let me add that we strongly condemn the absurd remarks of the Indian home minister, which are in complete violation of all diplomatic norms, the UN Charter and other international instruments guaranteeing sovereignty and territorial integrity of states. The international community must take notice of such irresponsible statements and Indian-sponsored terrorism in Pakistan," Zakaria said.  
"We have long been complaining that India is engaged in terrorist activities in Pakistan. Indian home minister's remarks vindicate Pakistan's longstanding position," he added.
Nafees Zakaria further said that British PM Theresa May took up the issue of Kashmir with PM Narendra Modi during her recent visit.