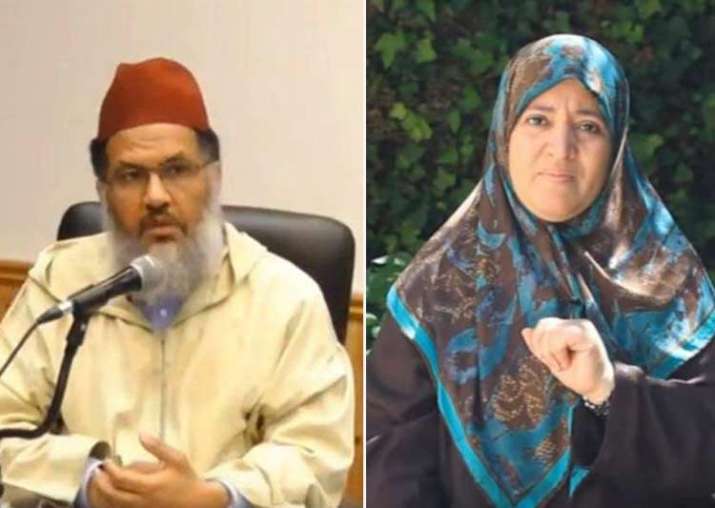 Two senior functionaries of a Moroccan Islamic movement that promotes, among other things, a puritanical world view in which adultery is punishable with death, were caught by police in a sexual act in a car near a beach north of Casablanca, the North Africa country's commercial capital, officials confirmed.
63-year-old Moulay Omar Ben Hamad, married with seven children and a professor of Islamic studies at the Faculty of Arts in Rabat, and Fatima Nejjar, widow and mother of six children, were caught in a "sexual pose" on August 20 by the police near the beach of El Mansouria, Mohammedia region, in a Mercedes.
Both have been suspended from their party, the group announced Monday after an emergency meeting of its leadership.
The two, who police and Moroccan officials said were important members (first and second vice-presidents) of the Movement for Unification and Reform (MUR), were presented the day after their arrest to the prosecutor, who ordered their conditional release, fixing trial for September 1. 
The MUR is the religious and ideological wing of the Justice and Development Party (PJD) which has led a coalition governing the conservative Muslim kingdom since late 2011.
The party said they had committed an "extremely serious fault" that amounted to "a violation of the principles of the movement, of its orientation and its values".
Ben Hamad is a member of the World Union of Muslim Ulema and the General Secretariat of The League of Ulema Ahl Assounna which sends him as a special emissary of the MUR on preaching missions abroad, particularly during the month of Ramadan.
Hamad is also known as the main advocate of an association called Dar Al Quran created on February 14, 1996, in Mohammedia which is dedicated to teaching the Quran to children. He also served as 'khatib' of Friday prayers.
Hamad has a wide reputation in the MUR as a person responsible for preaching to the youth members of the Islamist political party Justice and Development, and in the four regions of the kingdom.
The woman, 62-year-old Fatima Nejjar, has a reputation as a well-known preacher and has conducted countless religious talks and lectures posted on YouTube on the virtues of faithfulness, purity and shunning of all kinds of permissive behaviour as it was against the tenets of Islam.
A senior Moroccan official said the scandal exposed the hypocrisy of the Islamists who were giving a bad name to the religion and taking advantage of the gullibility common people with their distorted preachings.
Morocco, a predominantly Muslim country, practices a secular form of Islam and frowns on all kinds of extremism.
Under King Mohammed VI, it has had a lot of religious reform, introducing the concept of women imams, promoting gender parity with women not stopped from wearing modern clothes or working alongside men, and being vigilant in keeping extremism at bay.