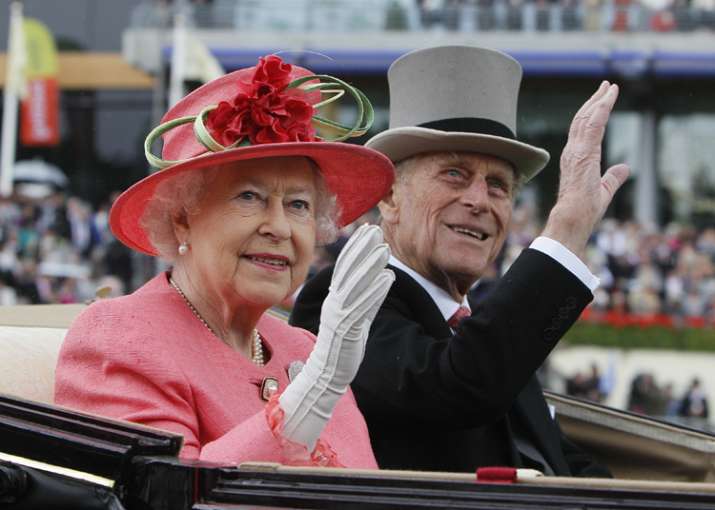 Prince Philip, 95-year-old husband of Britain's Queen Elizabeth II, will retire from royal duties coming August, Buckingham Palace announced on Thursday.
The palace said in a statement that Philip has the full support of the queen in his decision. He will continue heading numerous charitable organizations but will not play an active role attending engagements.
The Duke, who turns 96 next month, will attend previously scheduled engagements between now and August but will not accept new invitations.
In the past Philip, the Duke of Edinburgh, has suffered heart problems but has maintained a vigorous public schedule. The palace did not offer any new details about his health.
"His Royal Highness the Duke of Edinburgh has decided that he will no longer carry out public engagements from the autumn of this year. In taking this decision, the Duke has the full support of the Queen," a statement said.
The Queen "will continue to carry out a full programme of official engagements", the palace said.
Prince Philip carried out 110 days of engagements in 2016.
He is patron, President or a member of more than 780 organisations and will continue to be associated with them, but "will no longer play an active role by attending engagements", Buckingham Palace said.
In the statement, the palace spokesman said the Duke "may still choose to attend certain public events from time to time".
On Thursday, Prince Philip and the Queen are due at a service for members of the Order of Merit at the Chapel Royal at St. James's Palace before hosting a lunch for those attending.
The Duke and the Queen celebrate their 70th wedding anniversary in November.
Earlier in the day, a report by Britain's Daily Mail of an unusual meeting of royal household staff sparked a worldwide wave of speculation about the health of the queen and Philip, including incorrect reports that the flag atop Buckingham Palace had been lowered to half staff.
The two appeared to be in good health Wednesday. The queen met with Prime Minister Theresa May at the palace and Philip made an appearance at a London cricket club.
(With agencies)