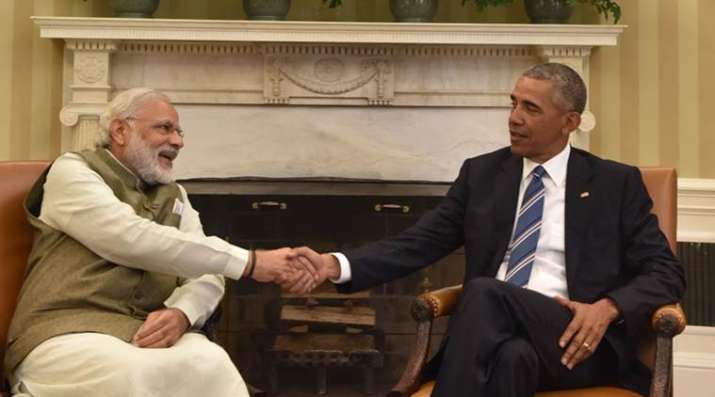 The US President Barack Obama believes that the time has come for the Nuclear Suppliers group(NSG)  to take up India's bid to join the 48-nation group.
A senior State Department official said this while talking to a group of reporters from South Asia ahead of the India visit of Secretary of State John Kerry.
The official added that the US will continue to look for opportunities to advance the case of India.
 "We certainly continue to work with our Indian colleagues on the way forward and continue to work with other members of the Nuclear Suppliers Group," he added.

He also said that dialogues are going on in this regard wherever opportunities are available.
"While I do not have anything to add to that, I think we continue to look for opportunities to advance the case and in those conversations and dialogues are ongoing," the official said.
India blames China for blocking its entry into the 48-member group on technical grounds. China, however, has taken the position that since India is not a signatory to the Nuclear Non-proliferation Treaty (NPT), it can't be admitted into NSG.
(With PTI inputs)