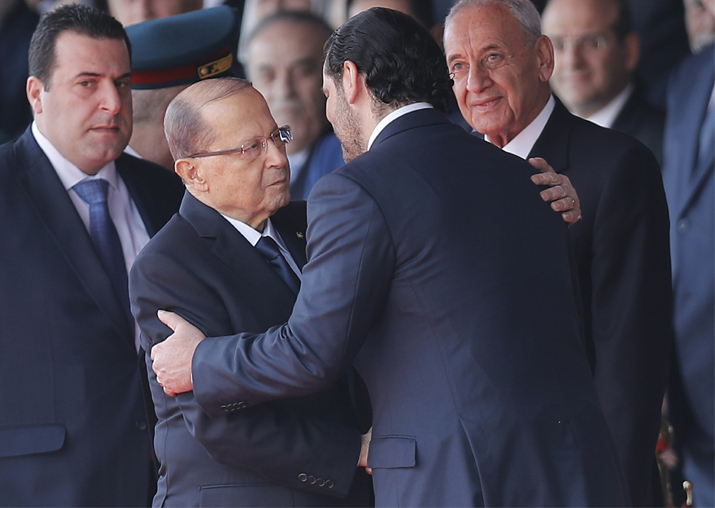 Lebanon's President Michel Aoun today met privately with Prime Minister Saad Hariri in their first face-to-face meeting following Hariri's shock resignation nearly three weeks ago from Saudi Arabia.
The Lebanese presidency said that the meeting was also attended by the Parliament speaker. The meeting comes during national celebrations of Independence Day, hours after the return of Hariri after his absence since his resignation November 4.
The President had said that he will not consider the resignation of Hariri until he hears from him in person. 
Hariri resigned from Saudi Arabia, saying he was protesting the meddling of Iran and Its Lebanese ally, Hezbollah, in Arab affairs. Hezbollah is a partner in the coalition government.
Hariri is expected to formally present his resignation now that he is in Beirut. But it is not clear if he will do it during the national celebrations. Hariri had said he may reconsider his resignation if there is a new "settlement" that ensures Hezbollah stays out of regional affairs.