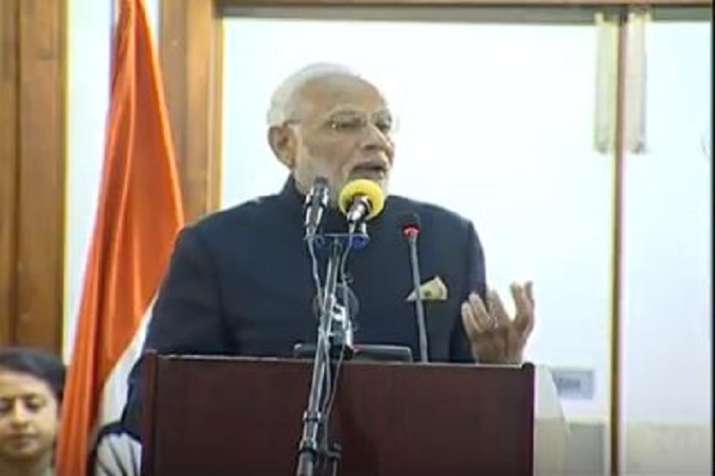 On the second day of his Uganda tour, Prime Minister Narendra Modi addressed the African nation's Parliament in capital Kampala on Wednesday. PM Modi, in what was first such address by an Indian PM in Ugandan Parliament, described the country as pearl of Africa. Uganda is  a land of great wealth of resources and rich heritage, PM Modi said. PM Modi underlined that India will strengthen its cooperation and mutual capabilities with Africa in combating terrorism and extremism.
Modi said that India's engagement with Africa will continue to be guided by 10 principles.He said that India is proud to be Africa's partner and Uganda is central in this on the African continent.
Referring to Mahatma Gandhi's 21-year stay in South Africa, PM Modi said the story of India's independence was closely linked to Africa. "For India, the moral principles of independence movement, were not just confined to the boundaries of India. It was a universal quest for liberty, dignity, equality and opportunity for every human being. Nowhere did it apply more than in Africa," PM Modi said.
"Our ancient maritime links, the dark age of colonialism, the shared struggle for freedom, the uncertain paths as independent countries in a divided world, the dawn of the new opportunities and the unity of aspirations of our young population, all of this connect us," he added.
India is proud to be Africa's partner.

Uganda is central to our commitment to the continent.

I announced yesterday 2 Lines of Credit for Uganda.

The first, of US $ 141 million for electricity lines. And the second, of US $ 64 million for agriculture and dairy production: PM

— PMO India (@PMOIndia) July 25, 2018
Underlining that India's partnership with Africa spans over seven decades, PM Modi said," We sought a fair & equitable access to markets and resources. We fought together to make development the foundation of global trade."
Ealier in the day, PM Modi addressed the Uganda-India Business Forum in capital Kampala and said India is willing to address the current trade imbalance with Uganda.
"If I compare India-Uganda trade ties, I can see that we are in a win-win situation. But we are falling short and to correct that we need to strategise," PM Modi said.
Stating that Ugandan President is right in saying that there is trade imbalance between India and Uganda, the Prime Minister said: "India is willing to take steps to address the trade deficit between India and Uganda."
He exhorted the business community to fully exploit the favourable conditions for doing business between India and Uganda.
"India is ready to work with Uganda in the fields of capacity building, human resource development, skill development, innovation and also in adding value to the abundant natural resources available in this country," Modi stated.