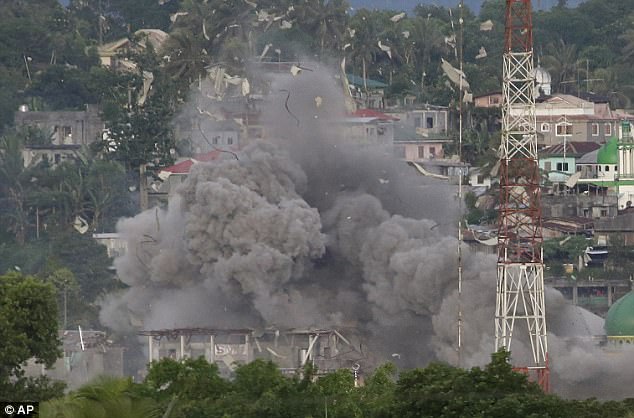 Christians of Marawi town in Philippine are reportedly borrowing hijabs to escape the Islamic State (ISIS) terrorists group that has been holding 1,500 people hostage.
According to a report in Daily Mail, more than three weeks after the ISIS terrorists stormed the southern Filipino town of Marawi, starving locals are said to have resorted to extreme measures including eating their blankets to stay alive. 
The report further said that five police officers and five Christian civilians dashed across the town's commercial district Tuesday morning, ducking for cover from a sniper, to reach a government-controlled area on the Agus River western bank. 
"We ran the last part. We could see the bridge ahead of us. We had to take cover several times when we saw a sniper," an officer was quoted as saying. 
Almost the entire population of more than 200,000 fled after May 23, when fighters from local groups allied to IS rampaged through the Muslim-majority town, killing and kidnapping Christians.
The military estimates 300 to 600 civilians are still trapped or being held as human shields in areas occupied by the terrorists.