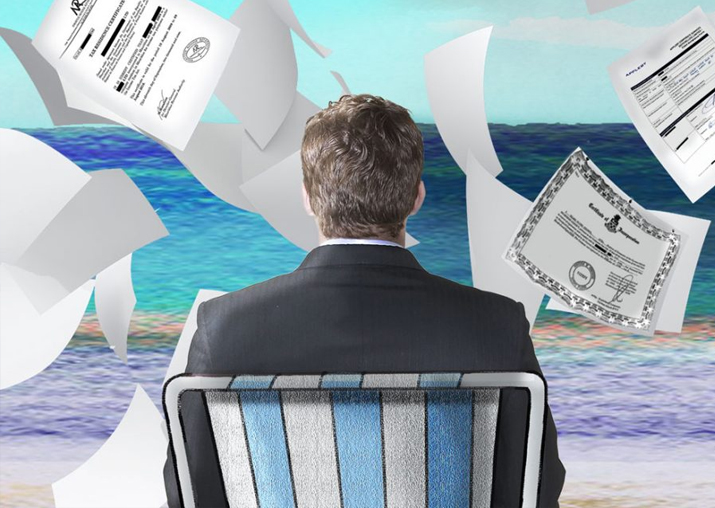 The biggest ever financial data leak was put in media today. According to a report in The Guardian, the latest haul contains 13.4 million documents mainly from Appleby, an offshore law firm with offices in Bermuda and beyond.
The report claimed that all these documents were obtained by the German newspaper Suddeutsche Zeitung, and shared with the International Consortium of Investigative Journalists (ICIJ) and partner media outlets.
The leak reveals data of over 25,000 companies spanning 180 countries, from 1950 to 2016.
According to the leaked papers, around GBP 10 million (USD 13 million, EUR 11.3 million) of the Queen's private money was placed in funds held in the Cayman Islands and Bermuda. It added that some of her money went to a retailer accused of exploiting poor families and vulnerable people.
It also disclosed extensive offshore dealings by US President Donald Trump's Cabinet members. Documents include details of substantial payments from a firm co-owned by Russian President Vladimir Putin's son-in-law to the shipping group of US Commerce Secretary Wilbur Ross.
It also revealed that chief fundraiser and senior adviser to Canadian Prime Minister Justin Trudeau was involved in the movement of millions of dollars to offshore havens. Stephen Bronfman, heir to the Seagram fortune, engaged through his family investment business in a complex web of entities in the US, Israel and the Cayman Islands. Multimillion-dollar cashflows between the three jurisdictions might legally have avoided taxes in the US, Canada and Israel.
It is worth mentioning here that Stephen Bronfman who was instrumental in Trudeau's successful bid for the leadership of the Canadian Liberal party in 2013 and the premiership two years later.
In the leaked documents, at least two Pakistanis have been named -- former prime minister Shaukat Aziz and former National Insurance Corporation Limited (NICL) chairperson Ayaz Khan Niazi.
Aziz is linked with Antarctic Trust, which was set up the former premier and includes his wife, children, and granddaughter as beneficiaries. He had set up the trust in the US state of Delaware before becoming finance minister in 1999.
Delaware is considered a domestic tax haven by financial experts in the US. The trust was not declared at any point during his time as finance minister or prime minister.
Niazi has connections with a trust and three offshore companies in the British Virgin Islands (BVI) – Andalusian Discretionary Trust, Andalusian Establishment Limited, Andalusian Enterprises Limited and Andalusian Holdings Limited, respectively. The three companies were set up in 2010 when Niazi was NICL chairperson.
Niazi's brothers Hussain Khan Niazi and Muhammad Ali Khan Niazi were shown as beneficial owners, whereas Ayaz, his father Abdul Razaq Khan, and mother Fauzia Razzaq acted as directors.
Reports say that the latest revelations are likely to put pressure on world leaders including Trump who on many occasions had pledged to curb aggressive tax avoidance schemes.