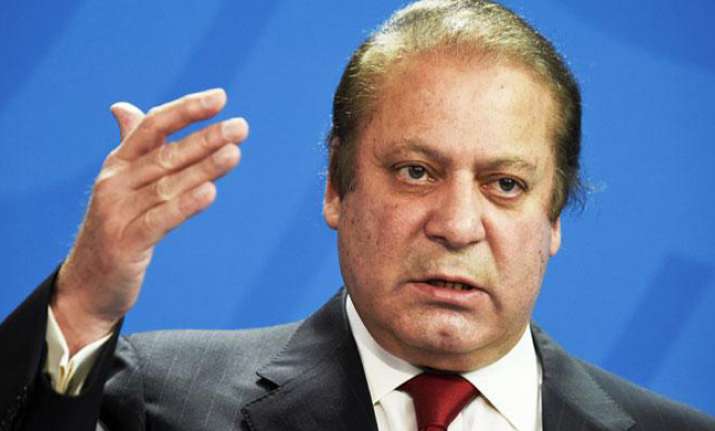 In signs of Nawaz Sharif being further cornered at his home turf on account of corruption allegations against him, Pakistan's Supreme Court (SC) on Thursday issued notices to the Prime Minister and others in relation to the Panama Leaks case.
The court action came on the petitions filed by Imran Khan led Pakistan Tehreek-e-Insaf (PTI) and Jamat-e-Islami (JI).
A three-judge SC bench, consisting of Chief Justice Anwar Zaheer Jamali, Justice Ijazul Ahsan and Justice Khilji Arif Hussain, had taken up the petitions seeking disqualification of Prime Minister Nawaz Sharif, reported Pakistan's Dawn.
The notices were also issued to Maryam Nawaz, Hasan Nawaz, Hussain Nawaz, Capt (R) Safdar, Finance Minister Ishaq Dar, director general Federal Investigation Agency, chairman Federal Board of Revenue, and the attorney general in the Panamagate case, said the report.
However, PTI's plea to establish a judicial commission on the Panama Papers issue was rejected by the court.
"We have already rejected this application because we don't want to be part of politics," said Chief Justice of Pakistan. "We will only interfere, if authorities will remain unable to provide basic rights to the people," he added.
Following the hearing, PTI chief Imran Khan spoke to reporters and vowed to bring "king" Prime Minister Nawaz Sharif under law. He said the court hearing was the first step in the accountability process.
He requested the SC for speedy trial of the case. He added that they have already been waiting to get the justice for more than three years. "Justice delayed is justice denied," he asserted.
"We hope that the case's proceedings will reveal details of several issues that were concealed from the nation."
He regretted that "the parliament did not play its role" but expressed satisfaction that the SC did.
On the issue of Islamabad lock down, PTI chairman pointed out that protest is the right of every individual and PTI will not refrain from exercising it.