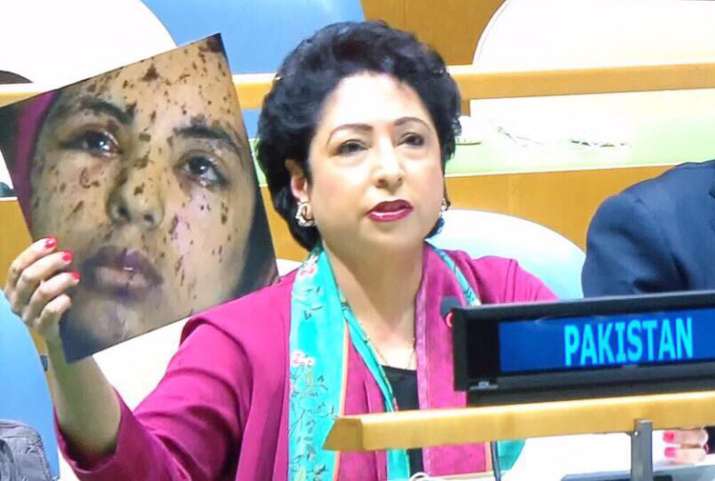 In her attempt to defame India at an international forum, Pakistan's Ambassador to the United Nations Maleeha Lodhi today tried to pass off picture of a Palestinian girl as of a pellet gun victim from Kashmir. Lodhi, in her right to reply to External Affairs Minister Sushma Swaraj's speech at the UN, dramatically waived the picture to the United Nations General Assembly (UNGA) as 'evidence' of atrocities on Kashmiris.
The girl, with pellet injuries on her face, "was the face of Indian democracy", Lodhi said. 
The picture was, however, later discovred to be of 17-year-old Rawya abu Jom'a, a Palestinian woman who was injured in air strikes in Gaza. Her picture was taken by award-winning American photographer Heidi Levine and was published on the website of British daily newspaper The Guardian.
The picture was taken on July 22, 2014 at the Shifa hospital in Gaza City. Rawya was wounded when two Israeli air strikes hit her family's apartment. Three of her cousins and her sister were killed in the strike, according to The Guardian report.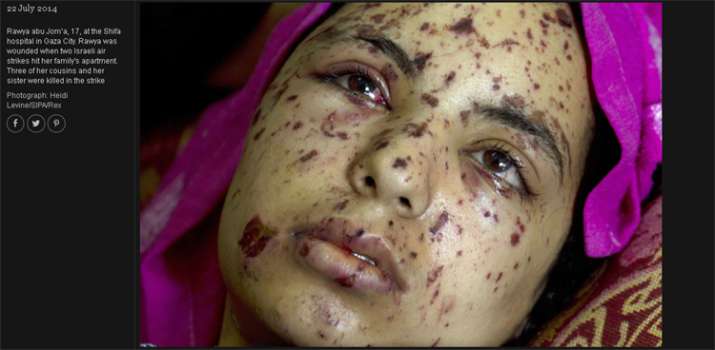 Lodhi, however, tried to pass off the picture as one of the Kashmiri victims who were injured by pellet guns during agitation following the death of Hizbul Mujahideen terrorist Burhan Wani last year.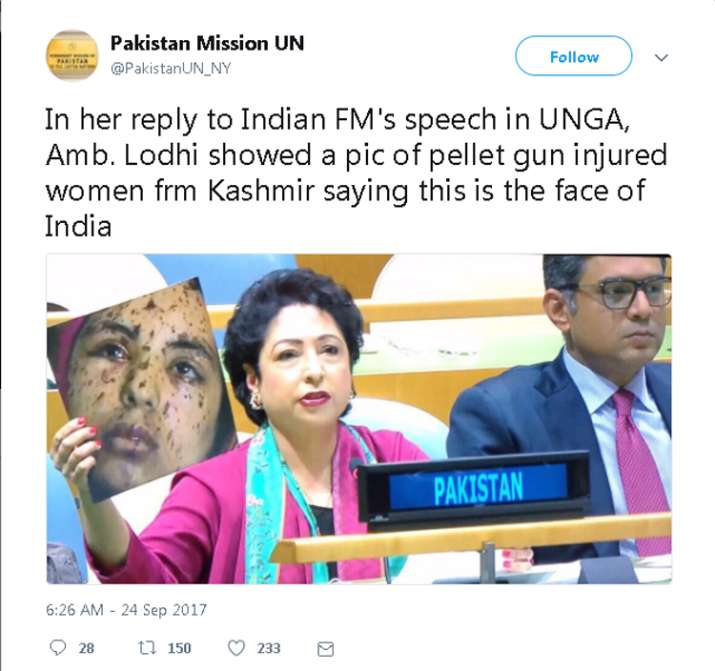 Her response at the UN came following Sushma Swaraj's fiery speech where she hit out at Pakistan for creating terror groups like LeT, JeM, Hizbul Mujahideen and the Haqqani Network while India created IITs, IIMs and ISRO.