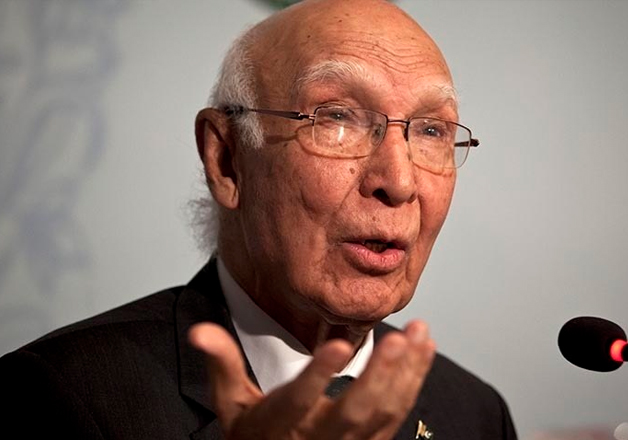 Pakistani Premier Nawaz Sharif's adviser on Foreign Affairs Sartaj Aziz today confirmed that Islamabad will be attending the upcoming Heart of Asia conference scheduled to be held in India.
"We have started an effective campaign for the cause of self-determination of Kashmiri people," he said.
The Heart of Asia conference will be held during the first week of December in Amritsar.
Foreign Ministers from 14-member countries, including Russia, China and Turkey, are expected to attend the day-long conference meant to discuss the current Afghan situation and possible initiatives the immediate and extended neighbours of Afghanistan could undertake to restore long-term peace and stability in the war-torn country.
Senior officials from 17 supporting countries, including the US, will also participate in the meeting to be jointly presided over by Afghan President Ashraf Ghani and Indian Prime Minister Narendra Modi.
The announcement from Pakistan came amid growing tensions between the two neighbours following the September 18 attack on an Indian Army base in Jammu and Kashmir's Uri town that killed 19 Indian soldiers.
The Heart of Asia-Istanbul Process was established in 2011 at the initiative of Afghanistan and Turkey. Its main objective is to foster efforts for regional cooperation and connectivity with a view to promoting long-term peace and stability as well as progress and development in Afghanistan, and the region.
Pakistan hosted the last Ministerial Conference in December 2015 which was also attended by Indian External Affairs Minister Sushma Swaraj.