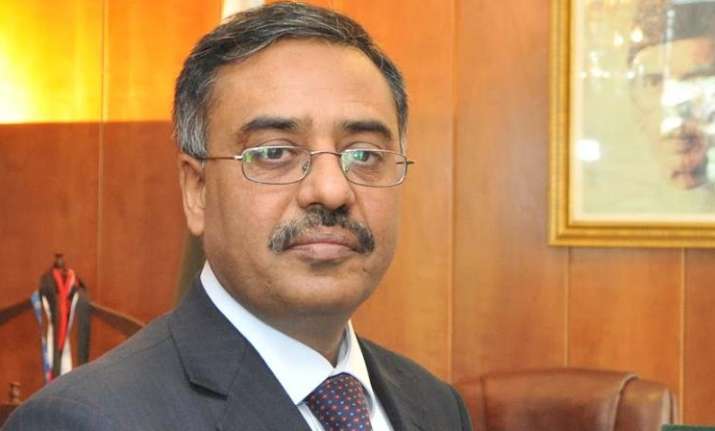 Islamabad has summoned its envoy in New Delhi for consultations after incidents of "harassment of diplomatic staff" in New Delhi, according to Pakistan's Foreign Office (FO). 
Pakistan has reportedly asked Sohail Mahmood, its High Commissioner in India, to return to Islamabad for an unspecified time. 
The development comes amid the ongoing diplomatic spat between the two countries with both sides accusing each other of harassing diplomats. 
Speaking at his weekly press briefing, Pakistan's Foreign Office spokesperson Mohammad Faisal said they will hold consultations with the High Commissioner over "recent incidents of harassing of their diplomats".
"Our High Commissioner in New Delhi has been asked to come to Islamabad for consultations," he said. 
On Tuesday, the Foreign Office had summoned India's Deputy High Commissioner J P Singh over the alleged harassment of its officials and their families in New Delhi. 
Faisal claimed that the Indian government had not taken measures to safeguard Pakistani diplomats and their families in India, adding that the Pakistani government lodged protests over the matter with the Indian deputy High Commissioner as well as India's External Affairs Ministry.
 
Faisal today alleged that this deliberate continuing bullying was not confined to a single isolated event and "continues unabated despite repeated official protests lodged with the Indian High Commission here, and also with the Indian Ministry of External Affairs at the highest (level)."
 
He said the Pakistan High Commission shared with the External Affairs Ministry photographs identifying the individuals, who forcibly halted and took pictures of the officers but regrettably no positive action was taken by the Indian side so far. 
"The total apathy and failure of the Indian Government to put a halt to these despicable incidents, sparing not even young children, indicates both a lack of capacity to protect foreign diplomats posted in India or a more reprehensible, complicit unwillingness to do so," he said.
 
He said that under the Vienna Convention, the safety and the security of Pakistani diplomats and their families is the responsibility of the Indian Government.
He claimed that in the latest incident, Indian officials stopped the car of the deputy high commissioner for 40 minutes and harassed the occupants of the vehicle.
"Pakistan will go to any limit to ensure safety of the staff of (its) high commission in India," he said. 
He said India should not drag Pakistan in its electoral politics. 
Faisal said that Pakistan wants peace in the region and was against any arms race.
(With agency inputs)