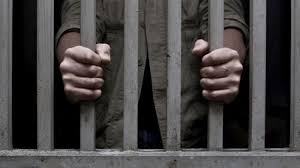 A school principal in Pakistan was sentenced to 105 years in prison on Tuesday for sexually exploiting school children and filming them with secret cameras installed on campus.
Attaullah Marwat, who is the owner of a private school, was arrested in the city after police registered a case against him on July 14, 2017, on the complaint of a boy student.
A sessions court here handed a total of 105 years in prison to the principal on charges of child abuse, pornography, rape, blackmail and maintaining illicit relations.
Marwat was also fined Rs 1.4 million in addition to the jail terms.
A trial court had framed charges against him on eight counts under the Pakistan Penal Code.
He was found guilty of all charges and handed various jail sentences under each section - resulting in a total prison term of 105 years.
One of the charges against the convict was that he had forced, persuaded, coerced and enticed girl students under the age of 18 to engage in sexual activities and was involved in explicit sexual conduct and abuse of minor schoolgirls.
Following his arrest last year, the accused had recorded his confessional statement before a judicial magistrate, wherein he had admitted that it was his "hobby" to make videos of his sexual activities.
He had also admitted that the videos were stored in his personal computer. The police had recovered memory cards and USBs. 
(With PTI inputs)