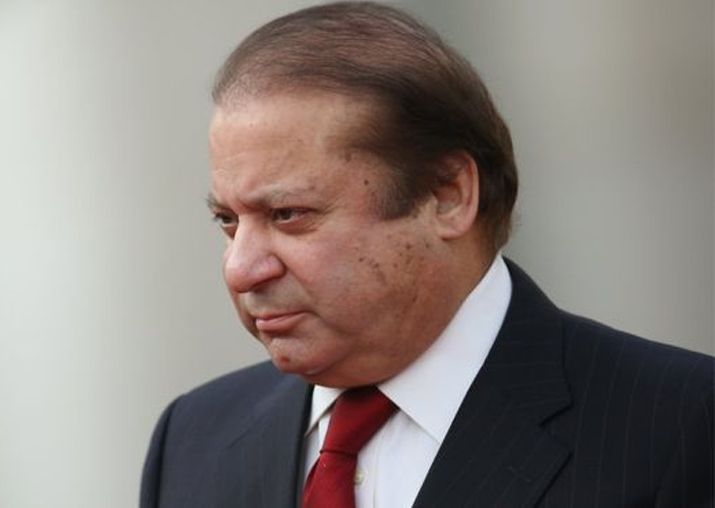 Nawaz Sharif today suffered another jolt when the Pakistan Supreme Court chief justice rejected the ousted prime minister's appeal to merge three corruption cases against him in the high-profile Panama Papers case.
An accountability court on November 8 rejected an application filed by Sharif to have the three cases filed by the National Accountability Bureau (NAB) against him and his family merged into one.
Today, Chief Justice of Pakistan Justice Saqib Nisar dismissed Nawaz Sharif's in-chamber appeal to merge three cases filed by the National Accountability Bureau (NAB) in the Panama Papers scandal, the Express Tribune reported. This means the Sharif family will stand three separate trials, the report said.
A five-member bench of the Supreme Court on July 28 had disqualified Sharif over his undeclared income. The apex court also directed the NAB to file cases against him and his children in the accountability court and directed the trial court to decide the cases within six months.
Sharif, 67, had earlier petitioned the apex court regarding the same matter, but the petition was rejected by the SC registrar.
He subsequently appealed against the registrar's decision, saying that filing three separate references was "illegal, and violates the law and the Constitution, besides being violative of his fundamental rights", the Dawn reported. 
During today's hearing Sharif's lawyer once again argued for consolidation of the three corruption cases, saying that the charges levelled against the Sharifs were common in all three cases.
The cases relate to different assets but all three name the same persons as accused, he argued.
He said the accountability court only had the authority to continue with the proceedings after merging the cases, adding that under the law, an accused could not be punished for the same crime multiple times. But Justice Nisar upheld the apex registrar's decision and refused to order the NAB to club the references together.
The NAB had filed three cases on September 8 against Sharif and his family, and another case against Finance Minister Ishaq Dar.
The three cases against the Sharifs are related to the Flagship Investment Ltd, the Avenfield (London) properties and Jeddah-based Al-Azizia Company and Hill Metal Establishment.
The political future of Sharif, who leads the country's most powerful political family and the ruling Pakistan Muslim League-Nawaz party, has been hanging in balance since his disqualification. If convicted, Sharif could be jailed. Sharif's family alleges that the cases are politically motivated.