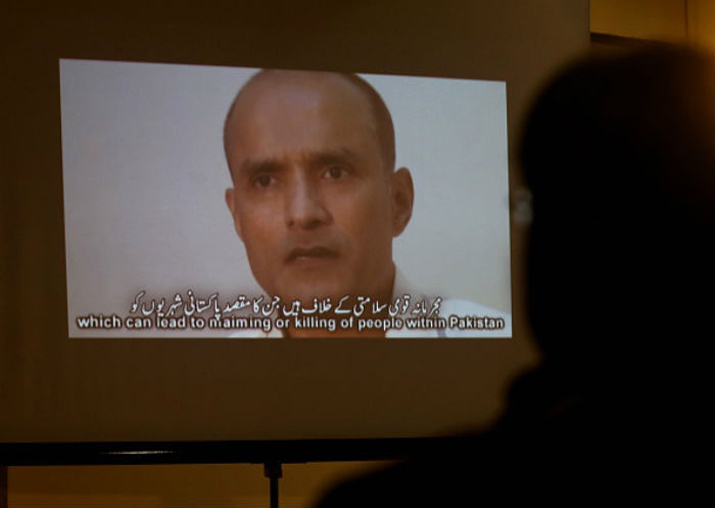 Pakistan today recommended former chief justice Tassaduq Hussain Jillani as an ad-hoc judge to the International Court of Justice to hear the case of Indian national Kulbhushan Jadhav who has been sentenced to death by a Pakistani military court for "subversive activities". 
"The government of Pakistan has communicated to the International Court of Justice its designation of Justice Tassaduq Hussain Jillani, a former Chief Justice of Pakistan, to be its Judge Ad hoc in the Jadhav Case," the Foreign Office said in a statement. 
Officials had earlier said that names of Jillani and senior lawyer Makhdoom Ali Khan were sent to the office of the Prime Minister for final approval. 
The procedures of the ICJ allow a party to nominate an ad-hoc judge in circumstances where there is no judge of the court that has that party's nationality. 
Currently, there is no judge of the court that has Pakistani nationality; whereas Justice Bhandari from India sits as a judge of the court. 
Justice Jillani served as a judge of the Supreme Court of Pakistan from 2004 to 2013 and subsequently as the 21st Chief Justice of Pakistan from December 2013 until July 2014. 
He was among the judges who refused to take oath of allegiance to former dictator Gen Pervez Musharraf after he imposed emergency on November 3, 2007. Jillani was kept in illegal confinement by Musharraf, who is currently facing a criminal case for illegally confining the judges. 
The decision to appoint Jillani as an ad-hoc judge came as Pakistan started the process to file its plea in response to Indian memorial submitted with the International Court of Justice on September 13 against the conviction of Jadhav. 
The ICJ had asked Pakistan to submit its response or memorial by December 13 before the court could start further proceedings. 
On Thursday, the Pakistan Army had said it is close to a decision on the mercy petition of Jadhav. 
Pakistan, which announced the death sentence on Jadhav on April 10, claims its security forces arrested him from restive Balochistan province on March 3 last year after he reportedly entered from Iran. However, India maintains that Jadhav was kidnapped from Iran where he had business interests after retiring from the Navy. 
Jadhav had filed an appeal with the army chief to seek clemency, which is still pending. 
After India approached the ICJ, a 10-member bench on May 18 restrained Pakistan from executing Jadhav till adjudication of the case. 
Jadhav's sentencing had evoked a sharp reaction in India. India has warned Pakistan of consequences and damage to bilateral ties if the "premeditated murder" was carried out. In its application, India had also informed the ICJ that it learnt about the death sentence against Jadhav from a press release. 
India acknowledges that Jadhav had served with the Indian Navy but denies that he has any connection with the government. It also said that Jadhav was kidnapped from Iran. India has also handed over to Pakistan an appeal by Jadhav's mother, initiating a process to get his conviction overturned.