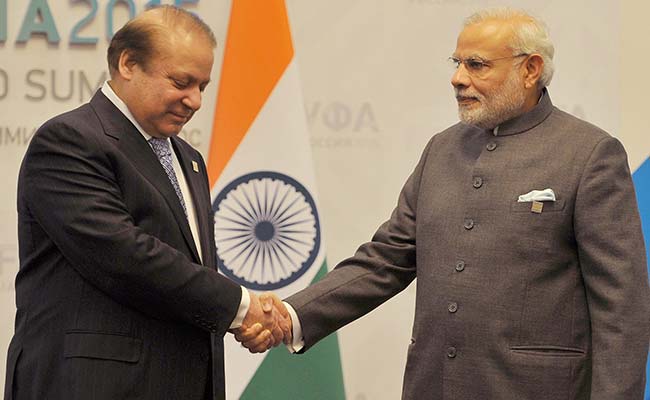 Islamabad is ready to hold a dialogue if India is serious about resolving the Kashmir issue, Pakistan Prime Minister Nawaz Sharif said today.
Pakistan had made several attempts to hold talks but India did not reciprocate, Dawn online quoted Sharif as telling the media before wrapping up a three-day visit to Azerbaijan.
According to Sharif, Kashmir is main cause of unrest in the region and India must show seriousness about resolving the issue and honour its commitment under the United Nations Security Council resolutions.
Tension rose between the two neighbouring nations following the September 18 attack at an Army camp in Uri town of Kashmir in which 19 soldiers were killed. India has blamed Pakistan-based Jaish-e-Mohammad militant group for the attack.
Sharif also regretted that India blamed Pakistan for the attack, saying that New Delhi levelled "allegations" against Islamabad without even probing the incident.
He reiterated that no "infiltration" took place across the Line of Control (LoC) in Kashmir Valley from the Pakistani side.
The Prime Minister's comments come as India began a diplomatic blitz to isolate Pakistan in the region as well as in the international community, blaming Islamabad for harbouring terrorists and sponsoring terrorism.
(With IANS inputs)