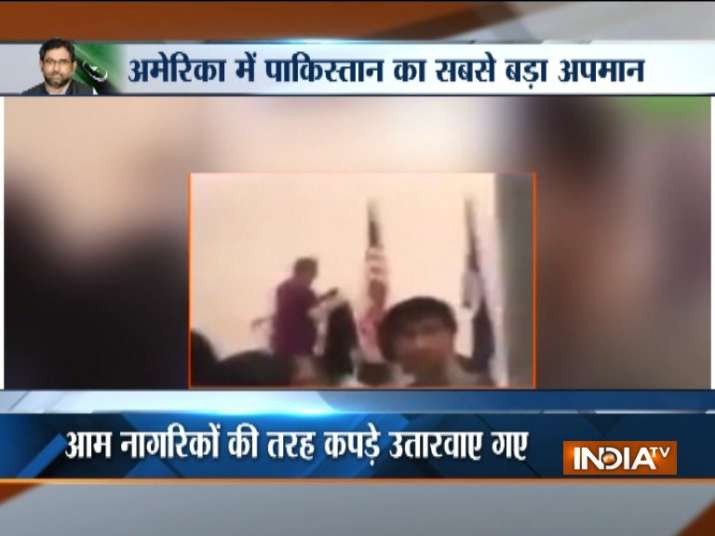 Pakistan PM Shahid Khaqan Abbasi was frisked during security procedure at New York's JFK airport, ANI reported. The Pakistani prime minister was reportedly on a private visit to meet his ailing sister in the US.
In a video that is being circulated on social media, the Pakistani prime minister can be seen picking his bag and adjusting his clothes.
This comes at a time when ties between Pakistan and United States have been severely strained, especially since US President Donald Trump tweeted, "The United States has foolishly given Pakistan more than 33 billion dollars in aid over the last 15 years, and they have given us nothing but lies & deceit, thinking of our leaders as fools. They give safe haven to the terrorists we hunt in Afghanistan, with little help. No more!"
Abbasi, however, has a history of making private trips to foreign nations, as according to Geo News, the PM was previously spotted travelling alone at a train station during his visit to Britain.