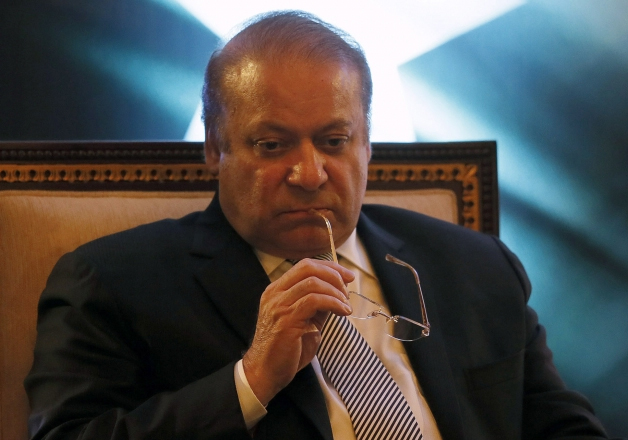 The US today said that Pakistan needs to target all terror groups, including those that target neighbouring countries.
"Our focus with Pakistan is to enhance their capability, as I just said, to deal with a terrorist threat on their soil," US State Department Deputy spokesperson Mark Toner said.
"They're fighting a serious and sustained campaign against violent extremism. We do believe that they're making progress, that they're taking steps to counter terrorist violence, but at the same time we've been very clear that they need to target all militant groups, including those that target Pakistan's neighbours, and close all safe havens," the spokesperson added. 
The reaction from US comes a day after India's External Affairs Minister Sushma Swaraj at the United Nations General Assembly session asked the world to act against countries harbouring terrorists. 
'US for normalisation of Indo-Pak ties'
Toner also called for normalisation of India-Pakistan relations saying that there was "no zero-sum game" in the region.
"I think our longstanding position is that we believe India and Pakistan really stand to benefit from the normalisation of relations between them and practical cooperation between them, and we encourage both India and Pakistan to pursue and engage in direct dialogue that is aimed at reducing tensions," he said.
In response to a question of Russia carrying out its first ever joint military exercise with Pakistan close on the heels of the India-US "Yudh Abhyas" drill in Uttarakhand in India, Toner said, "Well, if the insinuation is that there's some kind of tit-for-tat or Great Game being played out here, that's not at all the case. Look, we've long said with regard to Pakistan, with regard to India, with regard to the region, there's no zero-sum game here."
'US was pursuing very close relations with India'
Stating that the US was pursuing "very close relations with India", he said that Washington has "a deep and broad bilateral and multilateral relationship" with New Delhi.
"They (India) are the world's largest democracy and we share, I think, a very similar vision of the world. And we obviously have very close trade and economic ties with India, and also that extends to security cooperation," Toner said.