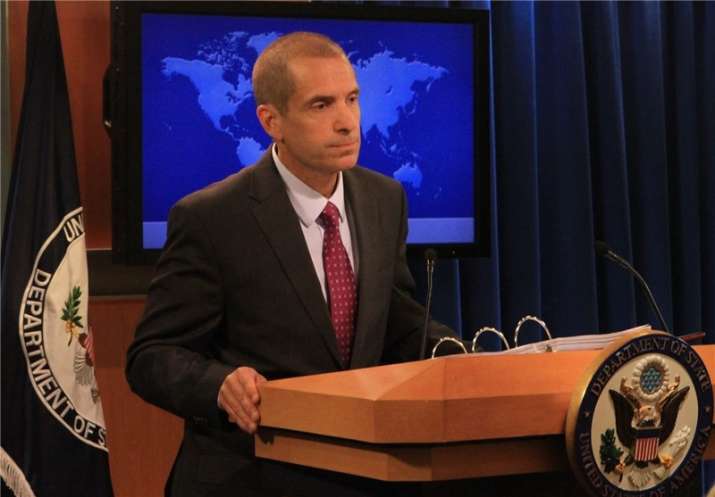 The United States has asked Pakistan to take action against even those terrorists who are carrying out attacks outside its boundaries.
State Department Secretary Mark Toner today said that Pakistan should not act against only those terror groups which are launching attacks within the country.
He asked Islamabad to ensure that action is taken against even those terrorists who are carrying out acts of terror in neighbouring region as well.
Encouraging dialogue between India and Pakistan, Toner said that US will benefit greatly from the dialogue between the two countries.  
"We would encourage greater dialogue and counter-terrorism cooperation between both Pakistan and India. We've said that many times. It's for the good of both countries; it's for the good of the region. Frankly, it's for the benefit of the United States," Toner said.
The relation between India and Pakistan hit a new low after the killing of Hizbul terrorist Burhan Wani by Indian security forces. Pakistan termed Burhan Wani a 'martyr' which was strongly objected to by India.
During an all-party meet on Kashmir, Prime Minister Narendra Modi underlined the need to highlight the atrocities being committed by Pakistan against people living  in Balochistan, Gilgit and Pakistan-occupied Kashmir. PM Modi's statement was welcomed by Baloch activists and Modi mentioned it in his Independence Day speech as well.
Pakistan, however, has termed it India's interference in its internal matters.