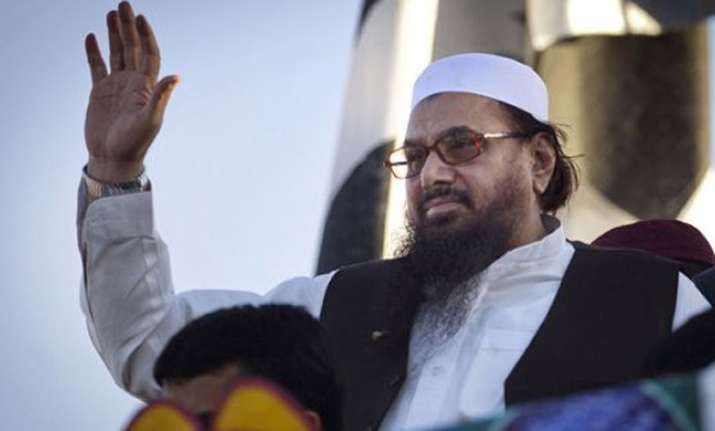 Hours after Pakistan Prime Minister Shahid Khaqan Abbasi raised Kashmir issue at the United Nations General Assembly, India on Friday gave a strongest ever reply to the country by calling it 'terroristan' for providing safe havens to terrorists.
In a formidable rebuttal to the Pakistan prime minister, India's First Secretary to the United Nations, Eenam Gambhir, said it is extraordinary that the state which protected Osama bin Laden and sheltered Mullah Omar should have the gumption to play victim.
India, exercising its Right to Reply after Pakistan prime minister's speech, said in Pakistan terrorists are trained to carry terror activities in India. Giving a befitting reply to Pakistan, India said the world does not need lessons on democracy and human rights from a country whose own situation is charitably described as a failed state.
"Pakistan must understand that the State of Jammu and Kashmir is and will always remain an integral part of India", India said.
"In its short history, Pakistan is a geography synonymous with terror. The quest for a land of pure has actually produced 'the land of pure terror'. Pakistan is now terroristan with a flourishing industry producing and exporting global terrorism," India's Permanent Representative to the United Nations Syed Akbaruddin had said.
Pakistan is now Terroristan
"Quest for a land of pure has produced the land of pure terror" - @IndiaUNNewYork replies to Pakistan @UN pic.twitter.com/I2n8Nq0d7i

— Syed Akbaruddin (@AkbaruddinIndia) September 22, 2017
This comes after Pakistan PM Abbasi urged the United Nations to appoint a special envoy to Kashmir, as he claimed that the struggle of the people in the region is being "brutally suppressed" by India.
Abbasi, in his maiden address to the UN General Assembly, accused India of indulging in terror activities against his country and warned of a "matching response" if it "ventures across the LoC (Line of Control)" or acts upon its doctrine of limited war against Pakistan.