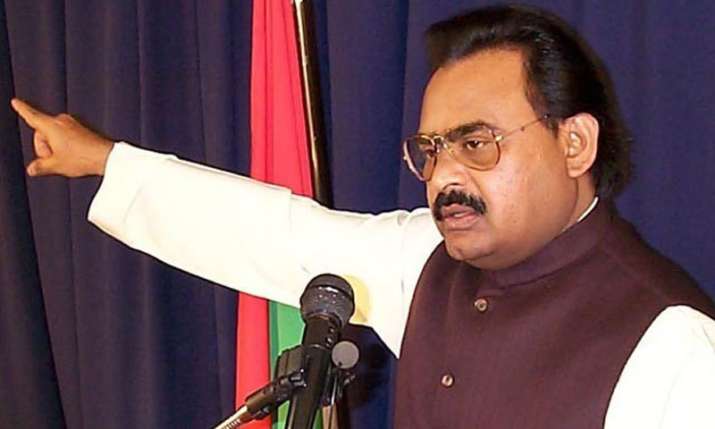 Launching a scathing attack on Nawaz Sharif government for "enforced disappearances and extrajudicial killings" of his party supporters, Muttahida Qaumi Movement (MQM) chief Altaf Hussain has termed Pakistan "a cancer for the entire world".
"Pakistan is cancer for entire world. Pakistan is headache for the entire world. Pakistan is the epicentre of terrorism for the entire world. Who says long live Pakistan...it's down with Pakistan, " Altaf Hussain was quoted as saying by The Dawn.
According to a report in The Dawn, the London-based MQM chief also shouted slogans against Pakistan while addressing his party supporters from London over phone on Monday.
The report further says that Altaf Hussain incited his supporters to attack offices of a few news channels and the crowd unanimously responded affirmatively.

 

"Bhai ka ho ik ishara, hazir hazir lahu hamara [we can shed our blood on just one directive of Altaf Hussain],"  the frenzied crowd shouted.

 

"Bhai, we just need your nod and nothing else.Bismillah, Bismillah, Bismillah," a woman worker was heard saying.
The crowd then attacked the office of a news channel and clashed with the local police. At least one person was killed and several others injured in these clashes.
Altaf Hussain apologised for his remarks later on.
"From the depth of heart, I beg pardon from my remarks against Pakistan, the establishment including Gen Raheel Sharif and DG Rangers," he said in a statement posted on Twitter by an MQM spokesman.