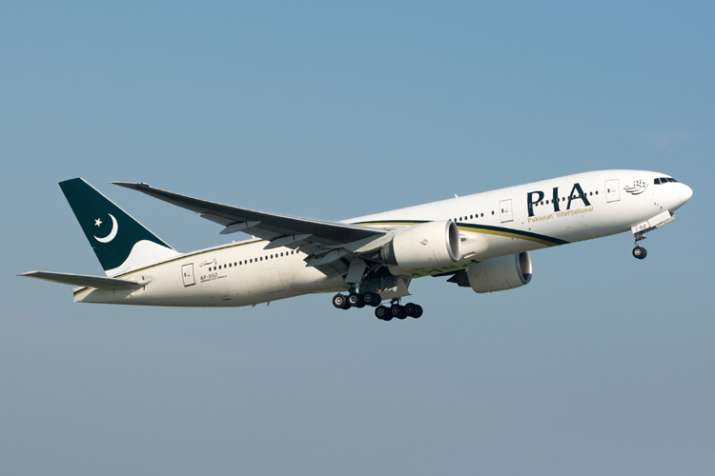 All 48 people on board a Pakistan International Airlines plane, including popular pop singer-turned-Islamic preacher Junaid Jamshed and two foreigners, were feared dead after their Islamabad-bound flight crashed in a hilly area near the garrison town of Abbottabad while on its way to the capital. 
PK-661 departed from Chitral at 3:30pm and was expected to land at Islamabad's Benazir Bhutto International Airport at around 4:40 pm.
The flight disappeared from the air control radar soon after take off, a report by The Express Tribune said. 
A PIA spokesman confirmed that the pilot of the ill-fated plane had given a 'mayday' distress call to traffic control before it went off the radar. 
"The ATR aircraft flight had 42 passengers, including nine women and two infants, along with two air hostesses and three pilots," he said. Of those on board, at least two were foreigners. 
"The debris of the plane has been found. So far there is no indication of anyone's survival," an official said. Though officially there was no information on the cause of the crash, Aviation Herald, that reports daily about incidents and critical situations in civil aviation, said the plane had "engine problems". 
The flight with 47 people, including Jamshed, his wife and Deputy Commissioner Chitral Osama Warraich, on board crashed in Patola village near Pakistan Ordinance Factory, Havelian, while en route to Islamabad from Chitral in Khyber-Pakhtunkhwa province. 
District Police Officer Abbottabad confirmed the aircraft crashed near Havelian between Majab and Piplian. 
Eyewitnesses were quoted as saying by media reports that they had seen a plane crash in a hilly area near Havelian. 
Clouds of smoke could be seen rising from the area of the reported crash. 
Ground rescue teams had been sent to the area, officials said. 
Pakistan Military's media wing ISPR said the army dispatched troops and helicopters to the crash site for rescue efforts.
Jamshed's brother told the media that his brother and his wife and other members of a 'Tableegi' (religious preaching) group were on the flight while returning from a religious tour to Chitral. 
Pakistan's former cricket captain Saeed Anwar had a narrow escape with a family member saying he was due to return on the flight but did not board it and stayed back in Chitral. 
Army troops and helicopters have been mobilised to the site of the crash, Inter-Services Public Relations said. 
Abid Ali, a senior official of the national disaster and management cell, said rescue work had already started at the crash site and six helicopters were being used in the operation but it would take time to recover the debris and any bodies as the crash took place in a mountainous region. 
The flight initially left from Peshawar for Chitral and was returning to Islamabad from there before it went off the radar.
Pakistan has had a poor air safety track record in recent years. 
In 2012, a Bhoja Airline plane, a Boeing 737 carrying 121 passengers and six crew members, crashed near Islamabad just before touchdown. 
The worst aviation tragedy on Pakistani soil came in July 2010 when an Airbus 321 passenger jet operated by the private airline Airblue crashed into hills overlooking Islamabad. The flight was coming from Karachi. 
All 152 people on board were killed in the accident, which occurred amid heavy rain and poor visibility. 
Another deadly civilian plane crash involving a Pakistani jet occured in 1992 when a PIA Airbus A300 crashed into a cloud-covered hillside on its approach to the Nepalese capital Kathmandu, killing 167 people.