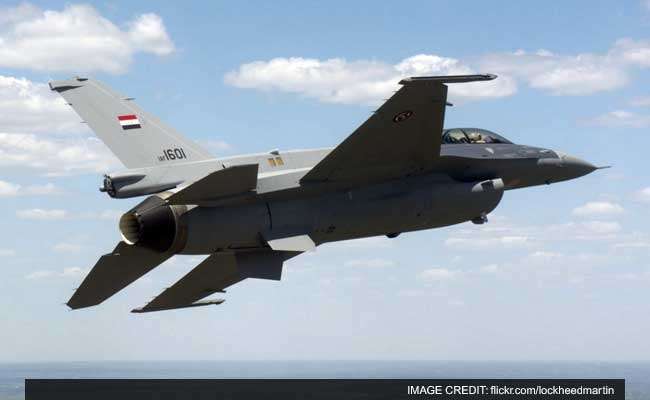 Amid simmering tension between India and Pakistan in the aftermath of Uri terror attack,  a Pakistani journalist claimed on Thursday night that F-16 planes were flying over Islamabad.
Pakistan's GEO TV journalist Hamid Mir shared this information through a tweet.
"F-16 planes flying at 10:20 pm over Islamabad," he tweeted.
F-16 planes flying at 10:20 pm over Islamabad

— Hamid Mir (@HamidMirPAK) September 22, 2016
As the tweet created panic and curiosity, Mir quickly retweeted another post that said "dont worry it is just to assure people of Islamabd that our forces are fully aware and ready to fight."
Mir's clarification indicates it was probably an air defence drill undertaken by Pakistan's air force. 
Apprehensions over the possible surgical attack by Indian Army following the deadly terror attack in Uri in Jammu and Kashmir have reached an all time high in Pakistan.
According to reports, people came out on the streets and around 5-6 jets were witnessed in the sky. Peshawar-Islamabad highway is also closed, an India Today report said.
However there has been no independent verification so far.
Pakistani warplanes on Thursday were engaged in military drills on a highway linking Peshawar and Rawalpindi as part of an exercise for which airspace was closed off in the country's northern area, fuelling speculations of a retaliatory attack by India.
Earlier, Pakistan Prime Minister Nawaz Sharif in his address to UN genreal assembly on Wednesday majorly raised the Kashmir issue at the UN General Assembly, saying that Pakistan fully supports Kashmiris' right to self-determination and demanded an "independent enquiry" into the "extrajudicial killings" in Kashmir.
Sharif said that Hizbul militant Burhan Wani, whose killing on July 8 sparked off the current unrest in the Kashmir valley, had become "the symbol of the new Kashmiri intifada that was led by common Kashmiris."
India tore into Pakistan's Kashmir narrative at the UN General Assembly session,describing it as terrorist state and accusing it of carrying out 'war crimes' against Indians through its 'long-standing policy' of sponsoring terrorism.
 First Secretary in the Permanent Mission of India to the UN Eenam Gambhir said, "The worst violation of human rights is terrorism." 
"Land of Taxila, one of the greatest learning centers of ancient times, is now host to the Ivy League of Terrorism - India responds @un," India's Permanent Representative to the UN Ambassador Syed Akbaruddinn tweeted