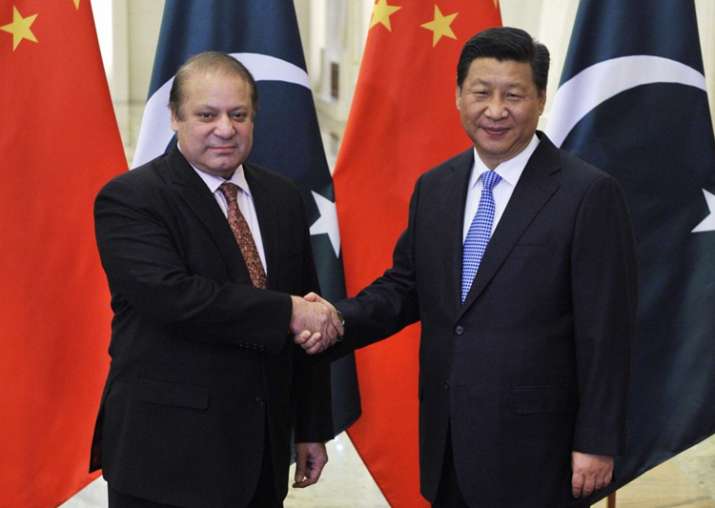 With reports suggesting that Chinese President Xi Jinping snubbed Pakistani Prime Minister Nawaz Sharif at the recently held SCO Summit in Astana, Islamabad has jumped into a damage control mode to appease its 'all-weather friend'.
It is reported that the state government of Khyber Pakhtunkhwa, Pakistan has raised a special, dedicated, 4,200-strong force for the security of foreigners including Chinese nationals. In addition, according to a report published in 'The News International', the federal government was considering extensive plans to boost security arrangements across the country.
News agency Reuters said that Pakistan already has a 15,000-strong army division set up specifically to safeguard China Pakistan Economic Corridors (CPEC) projects. But now, huge 'protection forces' - comprising over a thousand people - will bolster the 15,000-strong army division.
Last week, in a rare snub to Pakistan, Jinping had skipped a customary meeting with Sharif at the Shanghai Cooperation Organisation (SCO) Summit in Astana after the murder of two Chinese nationals in Balochistan.
Reports said that Sharif had met Presidents of Kazakhstan, Uzbekistan, Afghanistan and Russia in Astana. But no meeting took place between the Pakistani and Chinese delegations headed by Sharif and Jinping, respectively. 
Jinping's unprecedented snub followed deep disappointment and grief among Chinese public over the slaying of the two Chinese citizens who were kidnapped last month from Quetta in Balochistan.
Meanwhile, China today dismissed as 'nonsense' reports about Jinping not meeting Sharif on the sidelines of the SCO Summit, saying the two leaders met several times at the summit.
"I can tell you that during the 17th SCO council head of states President Xi Jinping met several times with Pakistani Prime Minister (Nawaz) Sharif and I think some reports are just nonsense and unwarranted," Chinese Foreign Ministry spokesperson Lu Kang said.
Lu said that "China and Pakistan enjoy an all-weather strategic partnership".
Xi met Indian Prime Minister Narendra Modi and Russian President Vladimir Putin on the sidelines, but there were no reports in Chinese media about President Jinping meeting Sharif.