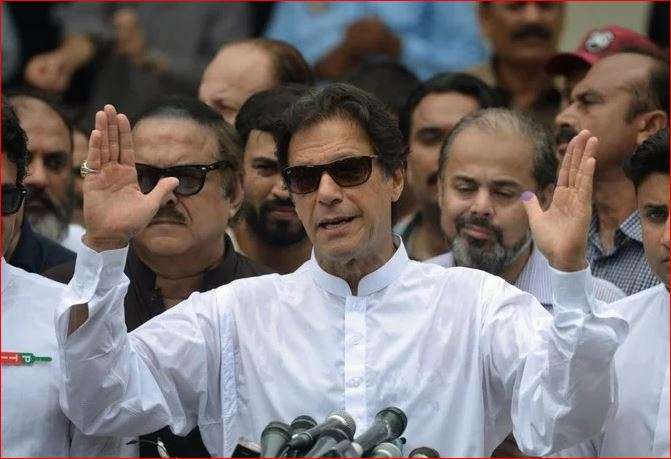 The swearing-in ceremony of cricketer-turned-politician Imran Khan, whose party PTI emerged as the single largest party in the National Assembly, may not take place on August 11, as expected earlier, a leading Pak daily reported.
English daily Dawn quoted Pakistan's Law Minister Ali Zafar as saying that he, along with caretaker Prime Minister Nasirul Mulk, want the Pakistan Tehreek-e-Insaf (PTI) chief's swearing in to take place on August 14, which also happens to be the country's Independence Day.
The Law Minister also added that a fresh session of the National Assembly could be called on August 11 or 12.
He pointed out that if the National Assembly meets on August 11, then Khan can take oath of office on August 14. But if, the Assembly session is called on August 12, then the swearing in will take place on August 15. 
"We wanted that the new Prime Minister should take his oath on Independence Day so that the new government can start its functioning with full national fervour and commitment to bring progress to the country," Zafar said.
The caretaker Law Minister told the media that as per the Constitution, the first session of the National Assembly would have to be summoned within 21 days after the general election. It was necessary to fulfil this obligation by August 15.
Khan had earlier expressed his desire to take the oath of office on August 11. 
The PTI had initially planned to invite several foreign personalities including Bollywood superstar Aamir Khan and Indian cricket legends Kapil Dev, Sunil Gavaskar and Navjot Singh Siddhu to the swearing-in ceremony. But decided against it later.
In earlier discussions with the Pakistan Foreign Office, PTI leaders were told that extending invitations to heads of state was "a sensitive matter". 
Khan's PTI emerged as the single largest party in the National Assembly with 115 general seats, while with the addition of the general and reserved seats of its allies, the party claimed to have secured at least 172 seats, according to Dawn.
Former Premier Nawaz Sharif's Pakistan Muslim League-Nawaz and Bilawal Bhutto-led Pakistan Peoples Party won 64 and 43 general seats, respectively.
(With agency inputs)