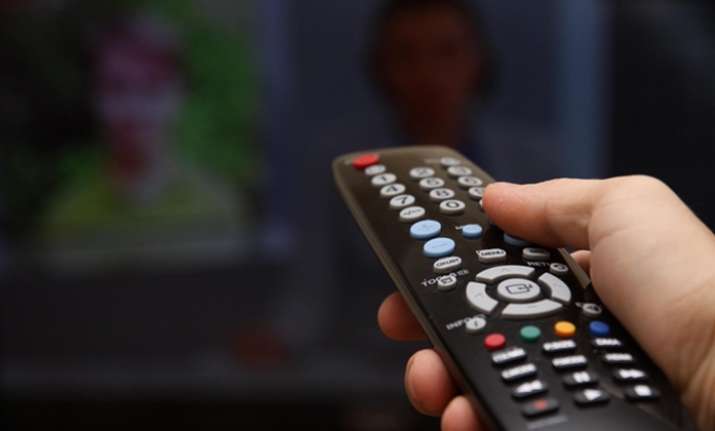 Amid high Indo-Pak tension, Pakistan's media regulatory authority on Wednesday approved a complete ban on Indian TV and radio contents in country from October 21 and warned that the licences of those found guilty of violating the ban will be suspended. 
Pakistan Electronic Media Regulatory Authority (PEMRA) approved the ban on airing of Indian content at a meeting here today, said a statement released by the regulatory body.
"The ban will come into effect at 3 PM on October 21, and radio and television stations which violate the ban will have their licences suspended without a prior show cause notice," PEMRA said in a statement. 
The ban extends to all Indian content on cable and radio being aired in Pakistan. 
The ban will come into effect at 3pm on October 21, and violators will be prosecuted under law, said the statement.
The authority also decided to cancel one-sided rights given to Indian media by the government of former military dictator Pervez Musharraf in 2006. 
PEMRA has already decided to get tough with Indian contents after complaints that most of the local channels were using more than five per cent foreign contents as allowed by it. 
The regulator on August 31 said that strict action would be taken against the channels airing foreign content more than the prescribed limit and traders selling illegal DTH sets. 
The decision was implemented from October 16 as PEMRA launched crackdown on those channels using foreign contents illegally. 
Earlier in October, PEMRA granted its chairman Absar Alam final authority to revoke or suspend licences of companies illegally using Indian content. 
Tensions have been running high between India and Pakistan since the terror attack on an Indian army base in Uri on September 18. 
Later, India said it carried out "surgical strikes" across LoC and destroyed terrorist launchpads on September 28. 
India has continuously tried to isolate Pakistan at international platforms which has rattled Islamabad.