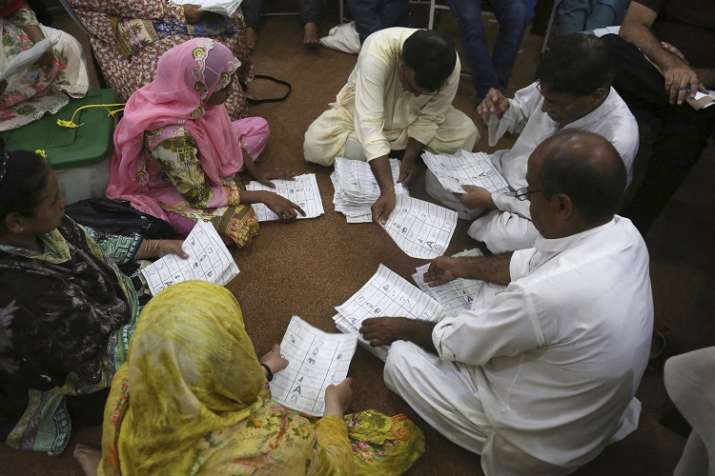 Cricketer-turned-politician Imran Khan's Pakistan Tehreek-e-Insaf (PTI) has emerged as the single largest party as counting of votes for Pakistan general election 2018 entered the final stage on Friday. However, the PTI still short of the magic figure of 137 seats which is required to form a government in Pakistan National Assembly.
As per official results available on Dawn news at 8.30 am, PTI has won 110 seats in the National Assembly, while Nawaz Sharif's  PML-N has bagged 63. Bilawal Bhutto's  Pakistan People's Party (PPP) has won 42 seats. Results of 19 National Assembly seats are yet to be announced by the Election Commission of Pakistan (ECP). The election commission has rubbished allegations of wide-scale rigging in the polls. 
With the PTI appearing short of a full majority, it is widely speculated that Bilawal Bhutto-led Pakistan PPP may play the 'kingmakers' role. 
Results 'stolen, dubious', says Nawaz Sharif
Reacting over the election results, former Pakistan Prime Minister Nawaz Sharif, who is currently lodged in Adiala Jail, said that the polls had been 'stolen'. Talking to visitors in jail, Sharif said the "tainted and dubious" election results would have negative impact on the politics of Pakistan, Dawn News reported.
Earlier, in his first public address after leading his party to victory in general elections, Imran Khan said he would work towards improving ties with India. The PTI chief, however, asserted that Kashmir is the "core" issue between the two countries and it should be resolved through talks.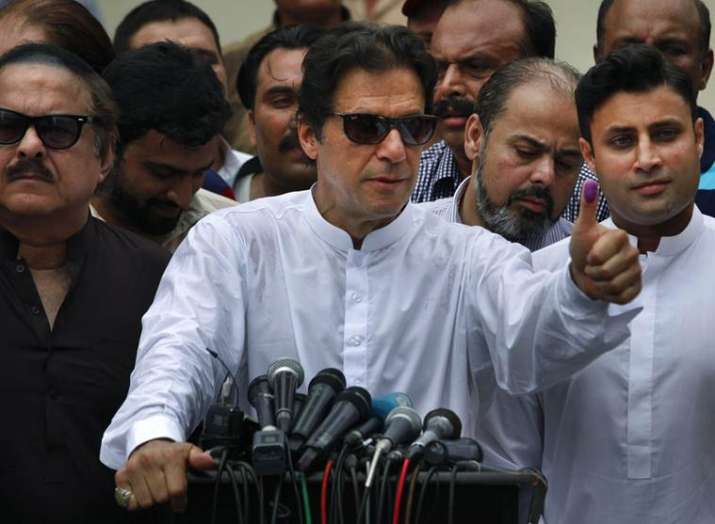 "If they take one step towards us, we will take two, but at least need a start," the 65-year-old poltician said during his televised address. 
"I am a person who arguably knows the most people in India because of my days in cricket. We can resolve the poverty crisis in South East Asia. The biggest problem is Kashmir," he said, suggesting that the two sides should come to table to resolve it.
 
"We want to improve our relations with India, if their leadership also wants it. This blame game that whatever goes wrong in Pakistan's Balochistan is because of India and vice versa brings us back to square one," he said.
WATCH: Imran Khan says he wants to improve ties with India
(With inputs from PTI)