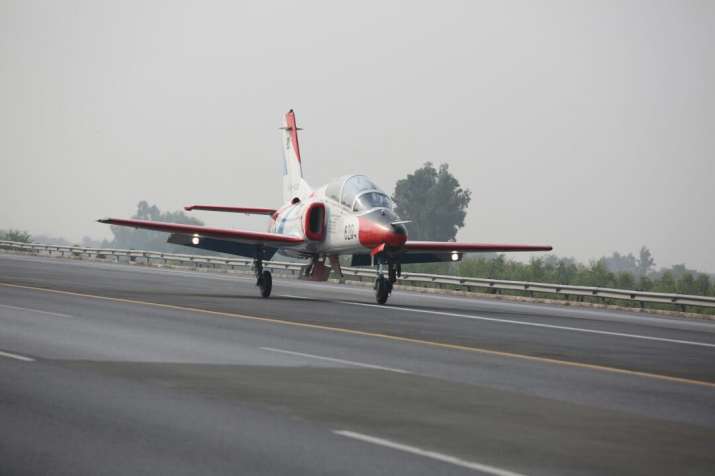 Pakistani warplanes are engaged in military drills on a highway linking Peshawar and Rawalpindi as part of an exercise known as 'Highmark'  for which airspace was closed off in the country's northern area, fuelling speculations of a retaliatory attack by India.
The exercise, coming at a time when tensions between the two nuclear-armed neighbours are running high following a terrorist attack at an army base in Kashmir's Una town that left 18 soldiers dead, drove speculation on social and mainstream media.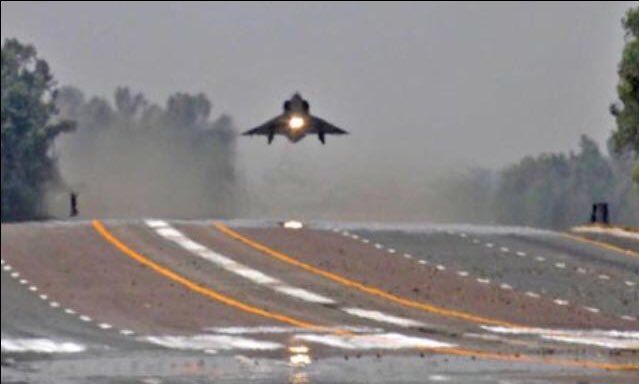 Highmark is usually held every five years and ithis exercise is one of the largest undertakings by the PAF and requires months of advance planning.
Close to two dozen flights, which were supposed to use the airspace between the midnight of 21 September and 22 September post-noon, remain suspended. Most of these were Pakistan International Airlines (PIA) flights.
Beautiful Landing of MIRAGE on Motorway
MW Police taking selfies with Pak Armed Forces ..Oops @MoeedNj #NationStandsWithPakArmedForces pic.twitter.com/R4TziiWaNn

— Riz Khan (@Huzefa1983) September 22, 2016
The Inter-Services Public Relations and the PAF's media directorate are yet to make an official statement on the exercises, the Dawn reported.
Citing a senior military official, the newspaper said that "extreme vigilance was being exercised in view of the current threats from India".
The defenders of our skies, in a state of constant readiness, Alhamdolillah. Our motorways are our runways. #PAF pic.twitter.com/dAuEcVDOWL

— Khawaja M. Asif (@KhawajaMAsif) September 22, 2016
Following official announcements regarding the closure of airspace over the northern areas and the M1 and M2 motorways, even private TV channels began airing reports hinting at the possibility that these measures were being taken in response to the potential threat of surgical strikes by India, reports Pakistan's Dawn.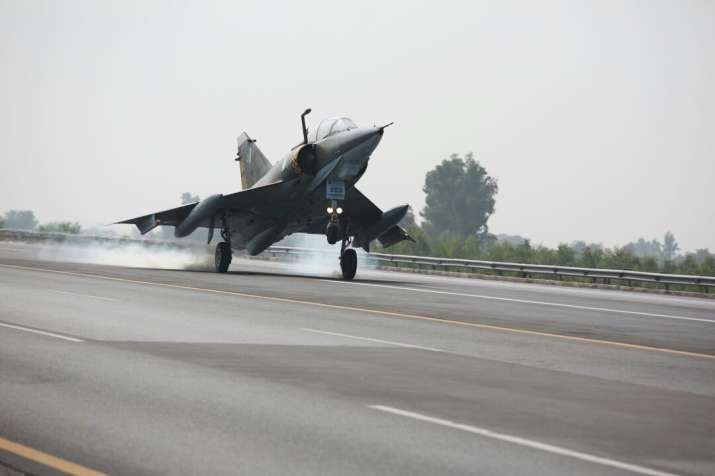 The state-run Pakistan International Airlines and other airlines had cancelled about two dozen flights on Wednesday after the Civil Aviation Authority closed airspace over Gilgit-Baltistan for the exercise by the PAF.