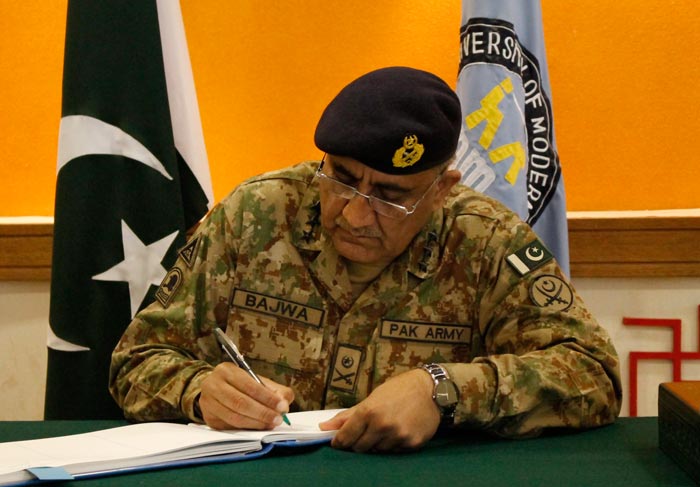 Pakistan Army chief General Qamar Javed Bajwa on Wednesday signed off on the death sentences of 30 more militants.
These militants include those convicted for the 2014 Taliban attack on a school in Peshawar that killed 144 schoolchildren.
According to an official statement, these militants were tried in military courts set up after the school attack.
In such cases where capital punishment are handed down by military courts, the Pakistan Army chief is required to confirm the sentences.
After the Peshawar school attack, the Pakistani government had lifted the ban on the death penalty in the country.
Human rights groups have criticised Pakistan for trials by military courts.
A military court has recently awarded death sentence to a former Indian naval officer Kulbhushan Jadhav for "espionage and waging war against Pakistan".