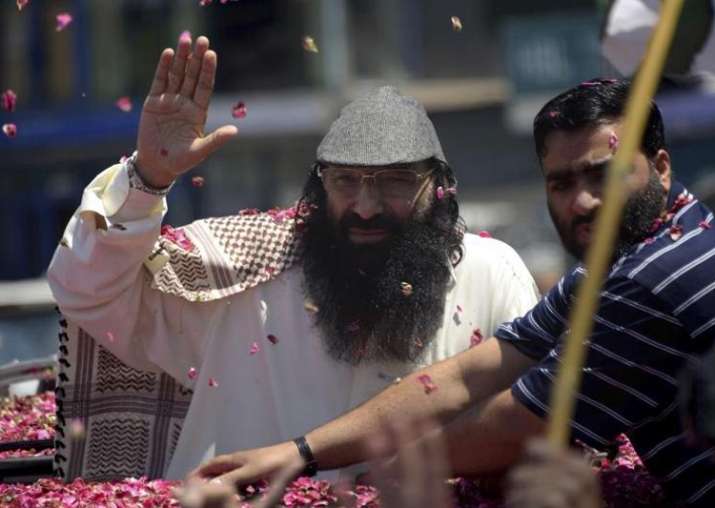 Even as Syed Salahuddin boasted of carrying out terror attacks in India, Pakistan today dismissed the US designating the Hizbul Mujahideen chief a "global terrorist", saying it was not a UN decision but a move by the Trump administration to "appease" New Delhi. The US declared Salahuddin a "global terrorist" just before Prime Minister Narendra Modi's first meeting with President Donald Trump on June 26 in Washington. 
Downplaying the US move, Pakistan Prime Minister's Adviser on Foreign Affairs Sartaj Aziz said Islamabad was not bound to follow the decision as it was not a United Nations (UN) declaration. Talking to a delegation from the Kashmir Journalists Forum, he said Salahuddin being designated a terrorist by the US was an attempt by the American administration to "appease" India. 
In a notification, the US State Department last month said Salahuddin, who hails from Kashmir and is based in Pakistan for the last 28 years, "has committed, or poses a significant risk of committing, acts of terrorism." 
Alleging that India was offering its services to the US to "pressurise" China, Aziz said India has been trying to downplay the Kashmir issue for a very long time, but the agitation at the local level had completely changed the Indian narrative. 
Aziz reiterated that the struggle was being led by Kashmiris and Pakistan was only providing political, diplomatic and moral support to them. He also highlighted ceasefire violations by India, claiming that India had violated the ceasefire more than 400 times in the past years, which was a violation of a 2003 agreement between the two nations. 
He said that Pakistan was willing for a dialogue on all issues with neighbouring countries as a part of its vision for a peaceful neighbourhood, but a dialogue with India without Kashmir on the agenda was out of the question.
Meanwhile, Salahuddin continued to roam free in Pakistan and even appeared on a television channelt o boast that his outfit has carried out terror attacks in India. In an interview to Pakistan's Geo News, Salahuddin admitted that his outfit gets funding from Pakistani government, adding that he has several supporters in Kashmir.