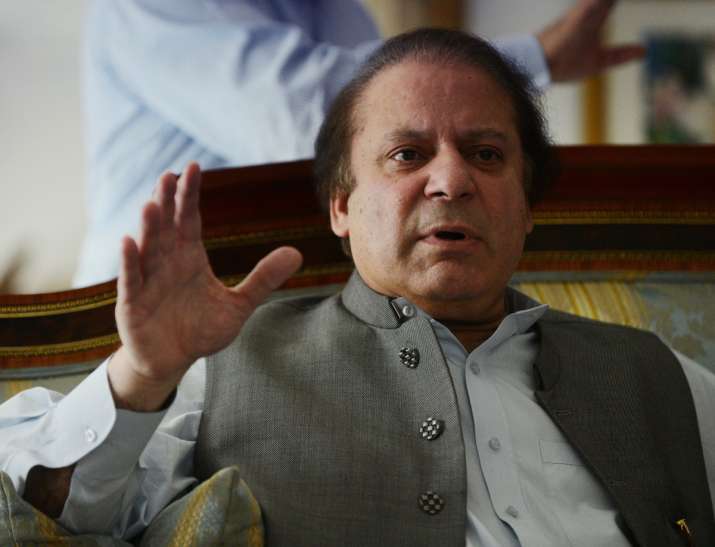 Facing flak by his own country's media is Pakistan Prime Minister Nawaz Sharif. As he mouthed the statement -  waiting for the day Jammu and Kashmir will join Pakistan - a leading newspaper in the country termed it as "rhetoric".
Urging their PM to not indulge in such "wishful thinking", the Daily Times said he should instead focus on important prevailing issues.
"Instead of indulging in wishful thinking, the PM needs to sit back and think with a cool mind the ways to resolve the regional issues," it said.
Pakistan's official stance on Kashmir is that it extends moral support to the Kashmiri struggle for freedom and will continue to raise its voice for their right to self-determination. 
"This stance is commendable but making statements about the accession of Kashmir without any clear policy seems inappropriate," the daily said. 
"By uttering these words, the PM is challenging the authority of India and inviting more trouble not only for Pakistan but Kashmiris also." 
The daily said that talking about Jammu and Kashmir's accession with Pakistan was easy but nobody knew how to make it happen. 
"It could only happen through talks or war. There is no other solution... Kashmiris are already paying a heavy price for this conflict. 
"What can Pakistan offer to Kashmiris when it is still coping with numerous challenges that are posing a threat to its own stability?"
The editorial said that instead of talking about capturing more land, Islamabad needed to make Pakistani-governed Kashmir a model state. Islamabad hold the northern state of the divided state.
For the last 67 years, Pakistan had failed to ensure good governance in its own Kashmir, known as "Azad Jammu and Kashmir", it said. 
The daily urged India and Pakistan to resolve their bilateral issues amicably. 
"They need to get engaged in the dialogue process to pave the way for further talks to help find common ground to end differences... 
"Both Pakistan and India governments must take pity on their respective people and come to the negotiating table for striking a permanent peace deal."
(With IANS inputs)