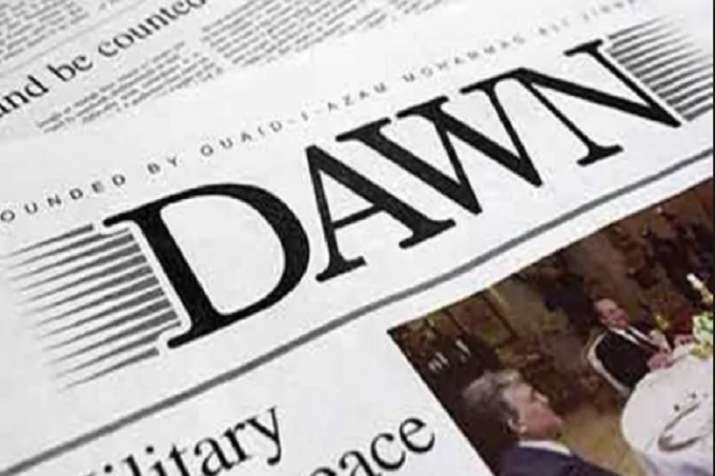 Pakistan authorities have blocked the circulation of the Dawn, the country's oldest English daily, alleged a media watchdog. The latest move comes after the daily published ousted Prime Minister Nawaz Sharif's controversial remarks on the deadly 26/11 Mumbai terror attacks.
The interview of Sharif, which drew ire from the military establishment in Pakistan appeared in Dawn newspaper's May 12 issue and the blocking commenced on May 15, said Reporters Without Borders (RSF). It also condemned the latest attack on media freedom in Pakistan.
"The unwarranted blocking of the distribution of one of the main independent newspapers has yet again shown that the military are determined to maintain their grip on access to news and information in Pakistan," RSF said.
"It is clear that the military high command does not want to allow a democratic debate in the months preceding a general election. We call on the authorities to stop interfering in the dissemination of independent media and to restore distribution of Dawn throughout Pakistan," RSF added.
In the interview, Nawaz Sharif had confessed to the involvement of Pakistani terrorists in the deadly 26/11 Mumbai terror attacks.
Without naming Mumbai attack mastermind Hafiz Saeed and Maulana Masood Azhar's militant organisations -- Jamaat-ud-Dawah and Jaish-e-Mohammad, -- operating in the country with impunity, Sharif said: "Militant organisations are active in Pakistan."
"Call them non-state actors, should we allow them to cross the border and kill over 150 people in Mumbai? Explain it to me. Why can't we complete the trial", he said during the interview.
Sharif's comments angered the Pakistan military officials, who in reply called for a high-level meeting on May 14 to discuss the confession.
Meanwhile, Sharif defended his remarks saying that he will continue speaking the truth no matter the consequences. 
India on the other hand, termed Sharif's confession as a 'serious disclosure'. Defence Minister Nirmala Sitharman had said that Sharif's disclosure only proves that India's stand on Pakistan's involvement in the attack has been right all through the way.
More than 166 people were killed in the attack carried out by 10 LeT militants. Nine of the attackers were killed by police while lone survivor Ajmal Kasab was caught and hanged after being handed down death sentence.