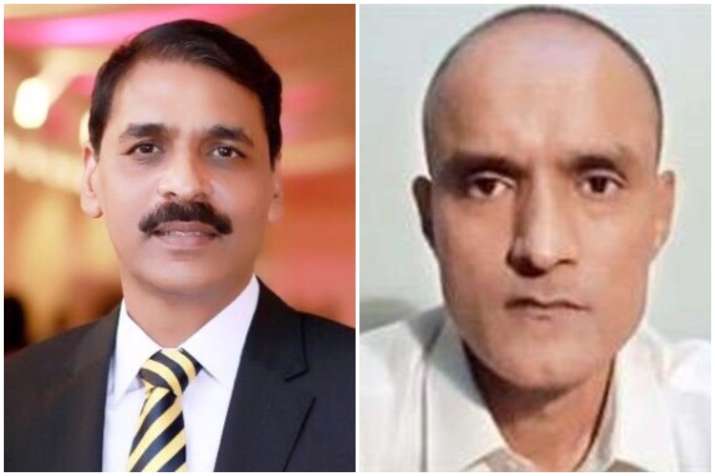 Pakistan's army spokesperson has shared an distasteful tweet about Indian national Kulbhushan Jadhav, who continues to languish in the Pakistani jail on accusation of being a RAW agent. 
Spokesperson for the Pakistan Armed Forces, Major General Asif Ghafoor, on Saturday shared the picture of actor Salman Khan with the caption 'RAW agent of Bollywood' alongside Jadhav's image, caption - 'RAW agent in Real'. The tweet text said 'copied!', indicating that the post was shared and not created by the Pak Army official. 
Actor Salman Khan's image was taken from the 2012 film 'Ek Tha Tiger', in which he played the role of a RAW agent.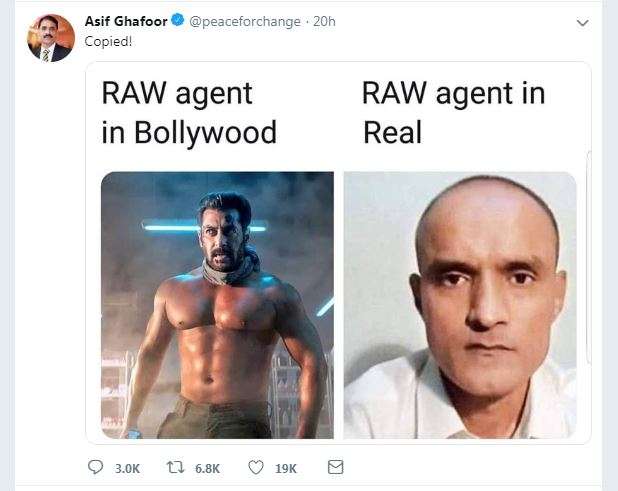 Jadhav, a former Indian Navy official, was sentenced to death by a Pakistani military court last April for allegedly indugling in espionage and spreading terrorism. 
Indian government has dismissed all the claims and charges against Jadhav, including the allegation that he was ever associated with India's intelligence agency, while maintianing that the former naval officer was kidnapped in Iran. Pakistan has claimed that Jadhav was arrested in Balochistan. 
India moved the International Court of Justice in the matter on May 8. The ICJ has passed an order barring Pakistan to carry out death sentence award to Jadhav till the judgement. The next hearing in the matter are schedulded for Februrary next.