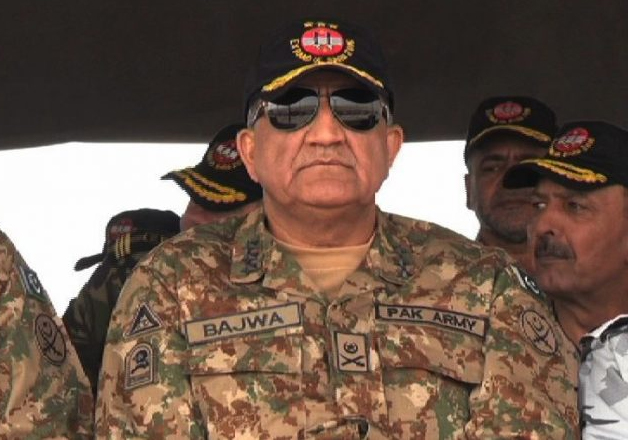 Pakistan's Army Chief General Qamar Javed Bajwa has blamed India for his country's 'inability to eliminate terror groups flourishing on its own soil'.
"We are fully aware of Indian design and her support to terrorism in Pakistan and the region," he said, according to a press release issued by the media wing of Pakistan's armed forces.
The Army Chief yesterday visited the Line of Control (LoC) in the Mattewala, Munaawar Sector and addressed the troops here.
He also said that Army is capable of protecting its people against forms of 'Indian aggression'.
The Army Chief further vowed to continue 'solidarity with people of Kashmir who are struggling for their right of self-determination'.
Bajwa also accused India of 'committing ceasefire violations across the Line of Control'.
"At one hand, the ceasefire violations by Indian forces are an effort to divert world's attention from its atrocities against innocent Kashmiris, while on the other hand it is an attempt to dilute our response against terrorism and militancy," Bajwa said.