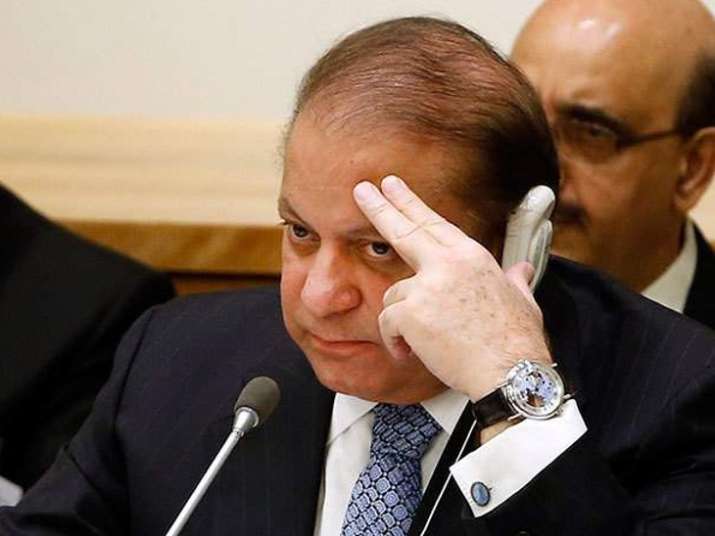 The Pakistan Army will hold a high-level meeting today to discuss former Prime Minister Nawaz Sharif's admission of his country's involvement in the 26/11 Mumbai terror attacks, top-level official said on Sunday. 
According to sources privy to the development, the "national security" meeting will discuss the "recent NSC, misleading media statement" about the Mumbai terror attack. 
Meanwhile, Sharif claimed that the media "grossly misinterpreted" his remarks. He has been facing ire from all quarters for his admission on the 2008 Mumbai terror attack.
He, for the first time, publicly acknowledged in an interview that militant organisations are active in Pakistan and questioned the policy to allow the "non-state actors" to cross the border and "kill" people in Mumbai.
In an an exclusive interview with Dawn on Friday, Sharif also criticised the apparent delay in the conclusion of the Mumbai attack trial.
He is under attack from opponents as well as some of the estranged leaders from his Pakistan Muslims League-Nawaz (PML-N) party for allegedly supporting the Indian narrative on the Mumbai attack case and harming national interests.
Leading opposition leader and cricketer-turned-politician Imran Khan said that Sharif was speaking the language of (Indian Prime Minister) Narendra Modi and cooperating against enemies of Pakistan to harm the country.
In the interview, Sharif said: "We have isolated ourselves. Despite giving sacrifices, our narrative is not being accepted. Afghanistan's narrative is being accepted, but ours is not. We must look into it".
Without naming Mumbai attack mastermind Hafiz Saeed and Maulana Masood Azhar's militant organisations -- Jamaat-ud-Dawah and Jaish-e-Mohammad -- operating in the country with impunity, Sharif said: "Militant organisations are active in Pakistan.
"Call them non-state actors, should we allow them to cross the border and kill over 150 people in Mumbai? Explain it to me. Why can't we complete the trial". 
Sharif, 68, was disqualified by the Supreme Court for not being "honest and righteous" as he failed to declare in 2013 a salary he got from the company of his son in the UAE.
Some 166 people were killed in the attack carried out by 10 LeT men. Nine of the attackers were killed by police while lone survivor Ajmal Kasab was caught and hanged after handed down death sentence.