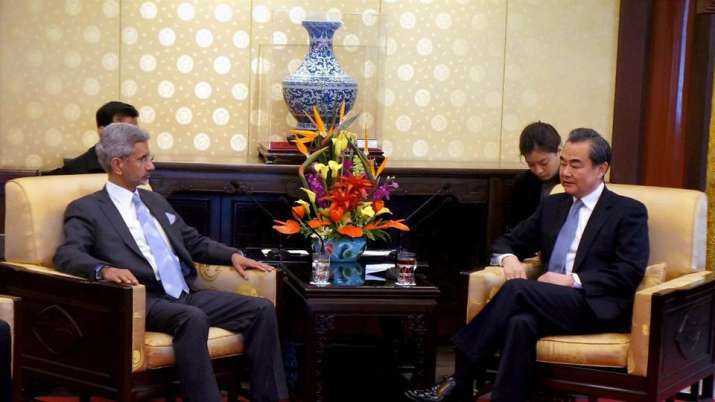 Dismissing China's contention that India has not furnished enough evidence against Pakistan-based terrorist Masood Azhar, foreign secretary S Jaishankar today made it clear to senior Chinese officials that the burden of proof is not on New Delhi.
Jaishankar also said that the international community was convinced of Azhar's culpability and pointed out that the latest proposal to get the the Jaish-e-Mohammad chief proscribed by the UN Security Council was moved by US, UK and France.
"Correct. There isn't a consensus because China hasn't joined it. India's understanding is that there is "overwhelming support" in the world community for its position" Jaishankar told Indian media persons after his strategic dialogue with China's executive vice-foreign minister, Zhang Yesui.
He also added that China's principles on counter-terrorism were weighed down by procedural requirements, the political context in which it has taken place and the surety of the matter in context of Azhar.
"India's understanding is that there is "overwhelming support" in the world community for its position," he added. 
On the issue of NSG, Jaishankar said that China was "open" to India's joining but "it wants procedures and processes to be completed."
"On the NSG issue the Chinese side underlined that they were open to India's application for membership but they had their view of procedures and processes and these were somewhat different from where we are at the moment and where we think most of the group is at the moment," Jaishankar said.
Earlier in the day, China called for enhanced communication with India to reduce the level of "strategic misunderstandings" between the two countries.

  

Chinese foreign minister Wang Yi said that Beijing  attached great importance to the reconstituted and upgraded dialogue with New Delhi and that it will help increase strategic trust and cooperation.
S Jaishankar and Wang Yi met ahead of the sharply-in-focus strategic dialogue between the delegates of the two countries. 
"I am certain that by raising the levels of this strategic dialogue, our two sides will be able to enhance our strategic communication, reduce strategic misunderstanding and build more strategic trust and deepen our strategic cooperation," Wang said. 
Underlining  global and regional significance of the upgraded strategic dialogue between the two countries, Indian foreign secretary S Jaishankar said, "I think the fact that we have expanded and restructured the dialogue underlines that today it is not just the bilateral relations that are important…we have truly transcended the bilateral dimension of our relationship… What happens between India and China have both great global and regional significance.