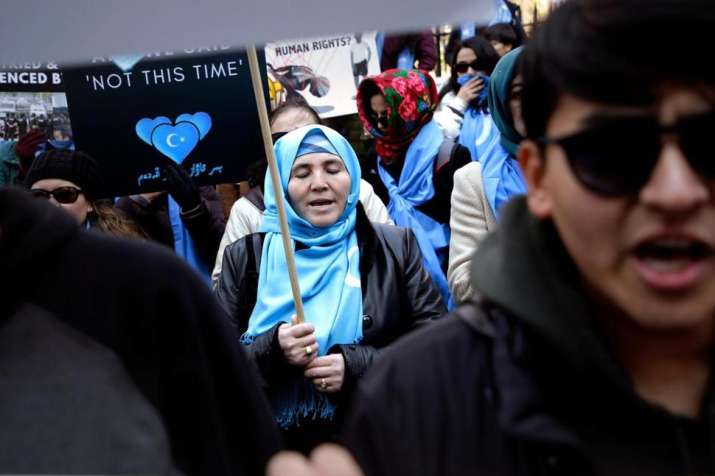 China is holding more than a million Uighur Muslims in detention in "counter-extremism centres" in country's far west, according to a UN human rights committee.
The claim was made by Gay McDougall, the vice-chairman of the UN Committee on the Elimination of Racial Discrimination, on Friday at a two-day UN meeting on China, according to aljazeera.com.
Gay McDougall said she was concerned by reports that Beijing had "turned the Uighur autonomous region into something that resembles a massive internment camp".
" Members were "deeply concerned" about reported detentions of ethnic Uighurs and other Muslim minorities, which have "turned the [Xinjiang] Uighur Autonomous Region into something that resembles a massive internment camp that is shrouded in secrecy - a sort of 'no rights zone'," McDougall was quoted as saying by aljazeera.com.
"Another two million have been forced into so-called re-education camps for political and cultural indoctrination," she added.
However, according to the Chinese government, Xinjiang faces a serious threat from rebels and separatists who plot attacks and stir up tensions between the minority Uighur Muslims and the ethnic Han Chinese majority.
The claim assumes significance as it comes at a time when the ethnic minority Hui Muslims are holding protest against the planned demolition of a mosque in the town of Weizhou in Ningxia.