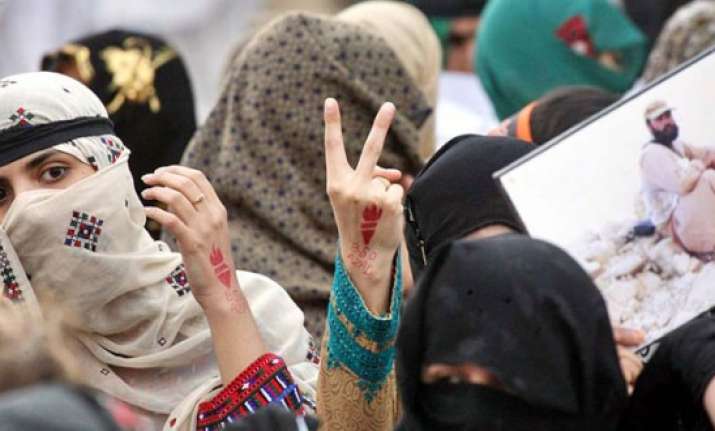 More than 5 lakh women of Balochistan are not registered as voters with the Election Commission of Pakistan (ECP).
According to a report in Dawn, these women have been deprived of voting rights because they do not possess their Computerised National Identity Cards (CNICs).
The report quoted Provincial Election Com¬missioner Muhammad Nae¬em Jaffar as saying that the National Database and Registration Authority (NADRA) had no record of women belonging to far-flung areas of Balochistan.
Muhammad Nae¬em Jaffar, however, claimed that the commission was taking measures to ensure maximum participation of wom¬en in the electoral process.
"We have been receiving encouraging reports for the past six months in this regard and will make all efforts to fill the gender gap in Balochistan before the next elections," Muhammad Nae¬em Jaffar told Dawn.
The people of Balochistan have been accusing Pakistan of forcibly occupying their land and deliberately depriving them of the democratic rights.