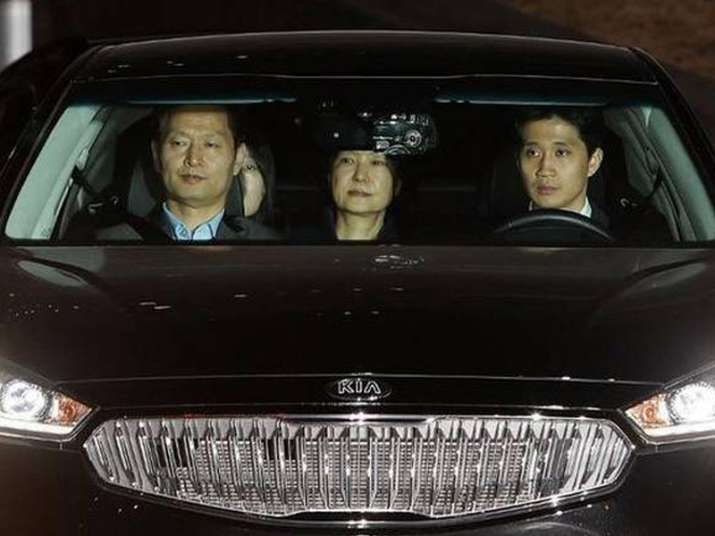 Ousted South Korean President Park Geun-hye was on Friday arrested and taken into custody over a corruption scandal that led to her dismissal.
Park (65) was driven to a detention centre south of Seoul after a judge in the Seoul Central District Court approved her arrest.
She is accused of allowing her close friend Choi Soon-sil to extort money from companies, including Samsung, in return for political favours.
The court observed that Park's major criminal allegations could be justified and concerns remained over a possibility of her destroying evidence.
The arrest warrant for Park, which was sought by prosecutors earlier this week, was issued by the court, following Thursday's hearing that had lasted for nearly nine hours, the longest-ever in the country's history.
Park had waited overnight for the court's decision in the Seoul Central District Prosecutors' Office, a building next to the Seoul court.
With Agency Inputs