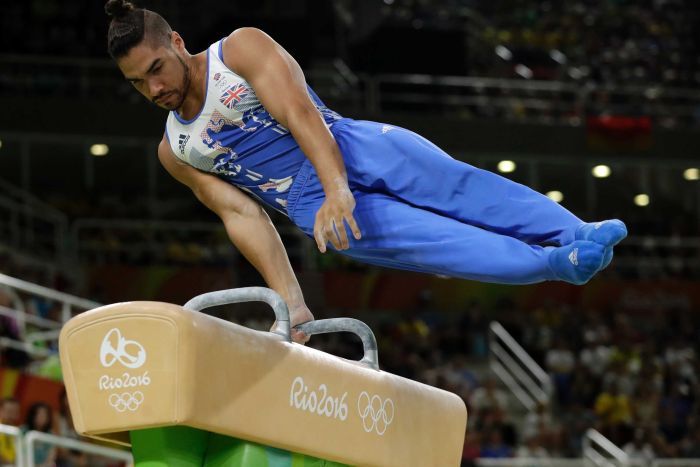 British gymnast Louis Smith, silver medallist at the 2016 Rio Olympics, has been banned for two months by British Gymnastics over a controversial video leaked online that showed him 'mocking' Islam.
The online footage that appeared last month showed Smith and former gymnast Luke Carson laughing whilst pretending to pray and shouting "Allahu Akbar" (God is great).

27-year-old Louis Smith has already apologised for his conduct.

 

"Louis Smith admitted his behaviour was a breach of the Standards of Conduct," a statement issued by British Gymnastics said.
"The (disciplinary) panel upheld the allegation and taking into account a previous breach of the Standards of Conduct heard in June this year (where it also was made clear to Louis the consequences of any further breach), the panel determined a cumulative penalty was appropriate and ordered a two-month period of suspension," it added. 
Luke Carson, the other gymnast seen in the video, has been given a reprimand by British Gymnastics.

 

"Whilst both individuals showed remorse following the incident, we hope in the future they use their profile to have a positive impact on sport and communities," British Gymnastics chief executive Jane Allen said. 
At 2016 Rio Olympics, Louis Smith had won the silver medal on the pommel horse, with British teammate Max Whitlock taking gold.