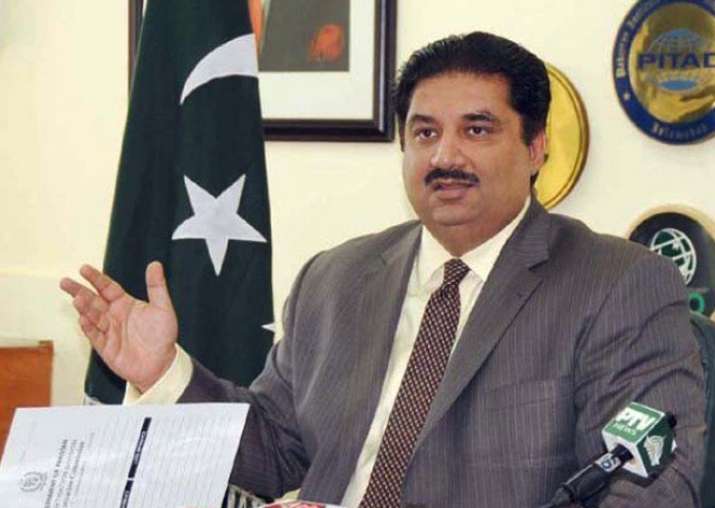 Amidst tension in ties between the US and Pakistan after President Donald Trump accused the country of providing safe havens to terrorists, its Defence Minister Khurram Dastgir Khan accused Washington of ignoring the threats to his country from India and added that the government was reassessing ties with America. 
According to news website Dawn, the Minister said that it was not possible for Pakistan to satisfy the US. Khan said that Islamabad will give point of view logically and with evidence. "We will explain our position. But it's not for us to satisfy them."
The government, he said, was reassessing ties with the US, and has simultaneously undertaken a regional outreach ahead of talks with Americans on future bilateral engagement. Khan said the two countries needed a frank and candid dialogue on the issues concerning them, as differences between them would reflect in Afghanistan and other regional issues.
The Defence Minister expressed discontent that the US did not share Pakistan's threat perception about India. He also claimed that a nexus existed between the US, India and Afghanistan that was threatening Pakistan. He added that Pakistan will keep raising concerns about India in future engagements with the US.
Khan said that the other challenge for Pakistan was the fact that the US 'keeps changing the goalposts'.
Pakistan, he said, will advise the US that intensifying kinetic operations (lethal or offensive combat missions) in Afghanistan would not work and the only way forward lay in a politically negotiated settlement of the conflict.
Dawn reported that Foreign Minister Khawaja Asif will accompanying Prime Minister Shahid Khaqan Abbasi to the UN General Assembly session in New York next week and is expected to use the opportunity to visit Washington for a meeting with US Secretary of State Rex Tillerson.
Asif's meeting with Tillerson was originally scheduled for mid-August, but was postponed on Pakistan's request after Trump's policy statement on Afghanistan and South Asia. Asif is currently visiting several countries to garner support for Pakistan's point of view regarding Afghanistan.