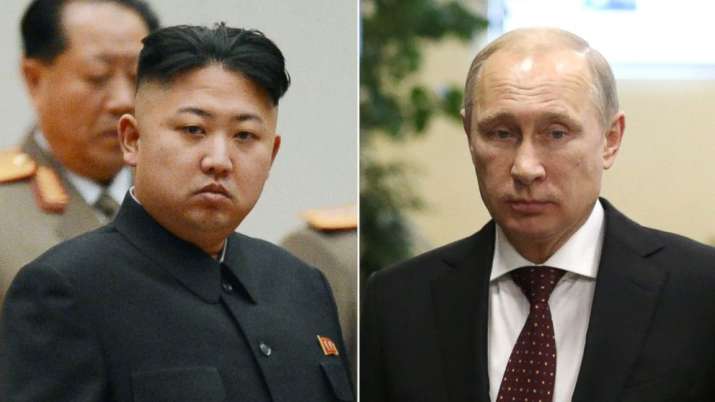 North Korea leader Kim Jong Un will visit Russia in late April for his first meeting with President Vladimir Putin, the Kremlin said on Thursday.
As per reports, negotiations are building up towards a meeting in the next few days in Russia's Far East.
"Following an invitation from Vladimir Putin... Kim Jong Un will visit Russia in the second half of April," the Kremlin said in a statement on its website.
A meeting with Vladimir Putin will be another step for Kim Jong Un towards improving his country's ties with the rest of the world. His previous meetings with United States President Donald Trump and Chinese Premier Xi Jinping have been looked at as a huge step towards (a) international rehabilitation of North Korea and (b) denuclearisation of the Korean peninsula.
For Vladimir Putin, this will be an opportunity to showcase to the world how he has brought Russia back on the world stage as a global superpower.
It is, however, unlikely that Russia will try to hinder the US-led global effort for a denuclearised Korean Peninsula.
The announcement comes after North Korea announced it had tested a new tactical weapon with a "powerful warhead", as denuclearisation talks with the US appear to stall.