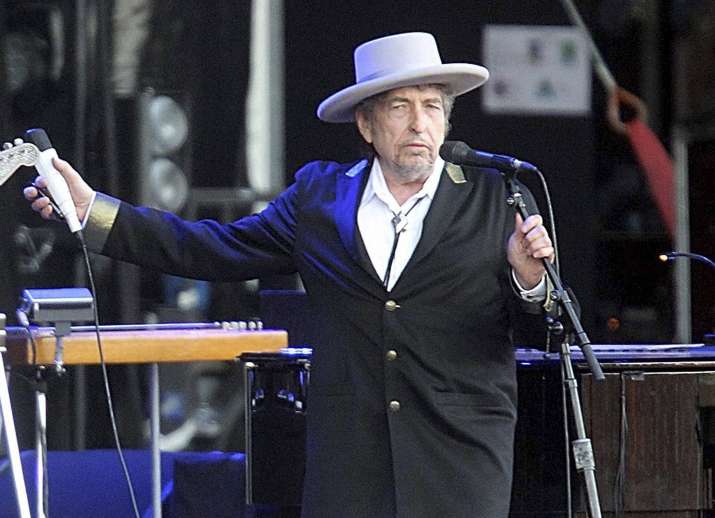 The Nobel Prize panel has said that it has given up trying to contact Bob Dylan, five days after he became the first musician to be awarded the prestigious Nobel Prize for Literature.
The Swedish Academy, which announced the awards every October and organises the presentation in December, says it has not heard back from the Minnesota-born singer
Dylan, who is more or less a recluse by nature, is yet to acknowledge the award.
On Friday he performed in Coachella, as part of the Desert Trip festival – and was commended by The Rolling Stones, who performed after him.
 

"I want to thank Bob Dylan for an amazing set," said Sir Mick Jagger. "We have never shared the stage with a Nobel Prize winner before. Bob is like our own Walt Whitman."

 
Keith Richards added: "I can't think of anybody that deserved it better."
Dylan, 75, whose lyrics have influenced generations of fans, is the first songwriter to win the literature prize. Other contenders included Salman Rushdie, Syrian poet Adonis and Kenyan writer Ngugi wa Thiong'o.
His lack of enthusiasm for the Nobel, however, should come as no surprise. Even when President of the United States Barack Obama invited him to play for the Black History Month, he reluctantly agreed and walked off after the performance.
Obama recalled in an earlier interview, "Here's what I love about Dylan: He was exactly as you'd expect he would be. He wouldn't come to the rehearsal; usually, all these guys are practicing before the set in the evening. He didn't want to take a picture with me; usually all the talent is dying to take a picture with me and Michelle before the show, but he didn't show up to that…Finishes the song, steps off the stage — I'm sitting right in the front row — comes up, shakes my hand, sort of tips his head, gives me just a little grin, and then leaves. And that was it — then he left. That was our only interaction with him. And I thought: That's how you want Bob Dylan, right? You don't want him to be all cheesin' and grinnin' with you. You want him to be a little sceptical about the whole enterprise."