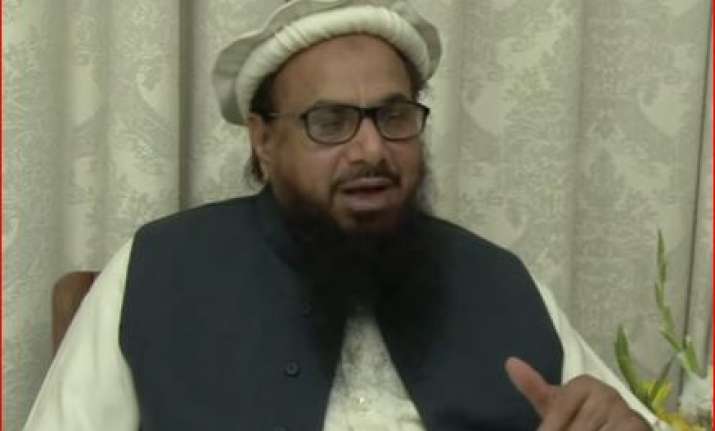 Mumbai attacks mastermind and Lashkar-e-Taiba founder Hafiz Saeed has said that he would have no quarrel with India if it gives up control of Jammu and Kashmir.
In a video interview to Pakistani actor Hamza Ali Abbasi, Hafiz Saeed, who has been put under house-arrest by the Pakistani government, reiterated his call for the Pakistan government and political parties to declare 2017 the "year of Kashmir".
On February 6, Abbasi posted the video on You Tube.
Saeed said that except for Kashmir, he had no issues with the people of India.
"The people who live in India, I have no conflict, differences or issues with them. I only say that you leave Kashmir, where you are killing people and blinding them. You are involved in abuses and have captured them against their will," Saeed said.
"I say that you leave Kashmir and sit, and we will have no quarrel with India," he added.
Hafiz Saeed was placed in "preventive detention" along with his four aides under the Anti-Terrorism Act on January 30. 
The LeT founder has also been barred from leaving Pakistan.