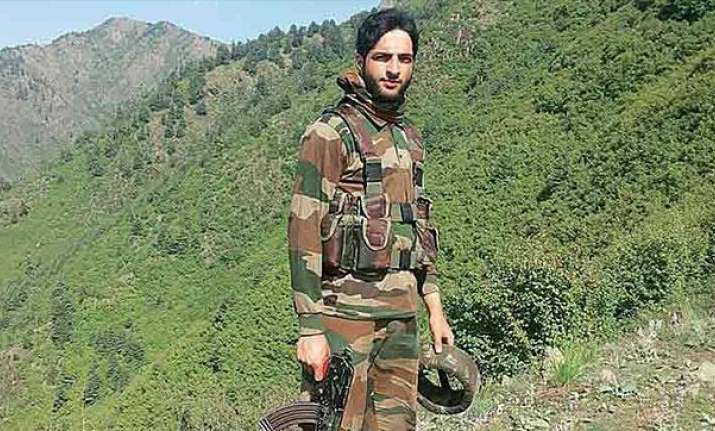 Srinagar: Terror outfit Hizbul Mujhadeen's teenaged militant Burhan Wani has released a new video in which he can be heard saying that "they don't have a choice but to attack the local policemen supporting Indian citizens".
The 6:17 minute long video shows Burhan donning a white t-shirt as he sits on a chair with two automatic riffles placed right in front of him. 
At the start of the video, Burhan expressed his gratitude to Kashmiri youth for lending support to "Kashmir freedom struggle".
"In our last video we had warned police and asked them to stay away from anti freedom movement activities, but they didn't give any heed. Policemen are forcing us to attack them and now we will not warn them anymore. I ask them not to harass youth, not to create nakas (barricades) and stay inside in the camps," Burhan Wani said in the video.
"Policemen don't understand the policy of India that seeks pleasure every time a militant or a local policeman gets killed here," Burhan Wani added.
On the claims made by a BSF officer regarding launching an attack on the pilgrims of Amarnath Yatra, he said, "They are pilgrims and we will not attack them."
Burhan ends the video with a caution: "This land is ours. Kashmir is ours. We are not terrorists but it is the (Indian) Army that are terrorists."
Burhan Wani, a student from South Kashmir's Tral is seen as the new face of militancy in Kashmir. He left home in 2010, days ahead of his Class 10 examination to join the Hizbul Mujahideen.