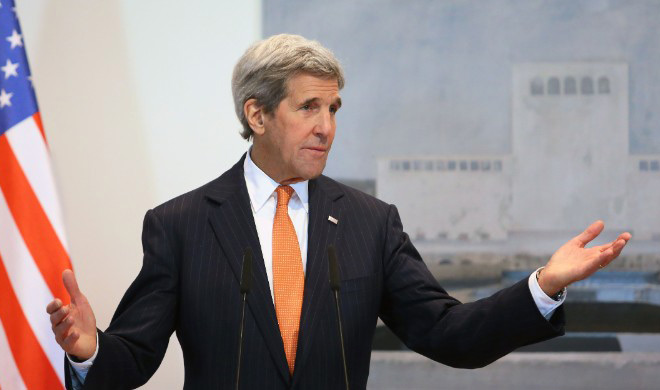 US Secretary of State John Kerry today asserted that there can be no military solution to the South China Sea dispute.
Kerry, however, added that the United States will definitely stand up for its allies.
He also added that India and United States are cooperating as far as respecting the international tribunal's verdict  with respect to the South China Sea dispute  is concerned.
"We both understand that the decision is legally binding. We are not interested in fanning the flames of conflict but rather trying to encourage the parties to resolve their disputes through the legal process," Kerry said while interacting with the students of IIT, Delhi.
Kerry's statement assumed significance as it comes ahead of the G20 summit , scheduled to take place in China on September 4-5.
Both US President Barack Obama and Indian Prime Minister Narendra Modi will be attending the G20 summit.
China is wary over the prospect of member states raising the South China Sea dispute during G20 summit and is making all efforts to convince all the participating nations not to rake it up during the summit meet.
While the US is in favour of China accepting the international tribunal's ruling in this matter, India has always advocated a peaceful solution of the dispute.
India has said that it favours 'Right to Freedom of Navigation' for all six countries located in its vicinity i.e. Brunei, China, Taiwan, Malaysia, Philippines and Vietnam.