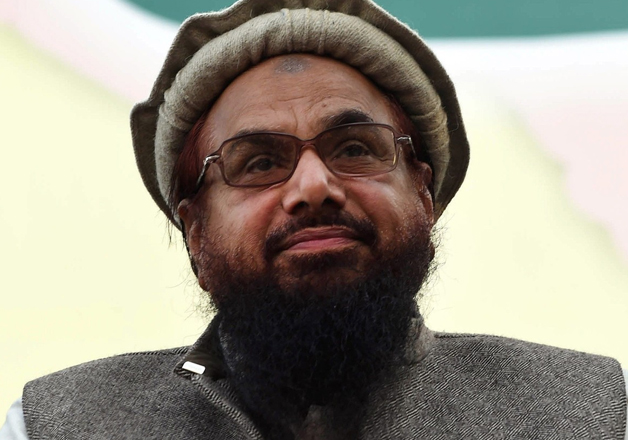 Pakistan's apparent move aimed to showcase its clampdown on terror financing has gaping holes. Faced with international pressure on acting against terrorists operating from its soil, Pakistan today said it has decided to freeze the bank accounts of over 2,000 individuals listed on the Fourth Schedule of the Anti-Terrorism Act (ATA) 1997.
However, the brazen exclusion of accounts belonging to Jamaat-ud-Dawa (JuD), or Lashkar-e-Taiba (LeT) of whom Hafiz Saeed is the leader as well as Kashmiri separatist and terrorist groups from the order goes on to prove that the exercise is nothing but a sham. 
According to reports, the State Bank of Pakistan (SBP) has directed all banks to freeze accounts worth millions of rupees linked to 2,021 such individuals.
Some prominent names on the list are Maulvi Abdul Aziz (Lal Masjid), Mohsin Najfi (Shia leader), Maulvi Ahmed Ludhianvi, Pariyal Shah, Maulvi Kabir, Aurang¬zeb Farooqi (all Ahl-e-Sunnat Wal Jamaat), Allama Maqsood Domki (Majlis Wahdat-i-Muslimeen), Sibtain Shirazi, Mirza Ali, Sheikh Nayyar (all Tehreek-i-Jafria Pakistan), Ramzan Mengal (Lashkar-e-Jhangvi), and Shahid Bikik (Lyari Aman Committee).
"All banks, development finance institutions and microfinance banks have been advised to take immediate action as per requirement of the law against individuals, whose names are included in the lists of fourth schedulers provided by the National Counter-Terrorism Authority (NACTA)," a State Bank of Pakistan source was quoted as saying by Pakistan's news website Dawn.
The list of 2,021 individuals — mostly leaders and office-bearers of sectarian groups — was sent to all banks by the State Bank of Pakistan, said the report. Incredibly, the list includes some dead individuals too.
Senior counterterrorism officials were quoted as saying the complete list may have between 6,500 and 8,000 names. The list includes 1443 names from West Pun¬jab, followed by Sindh (226), Balochistan (193), Gilgit-Baltistan (106), Islamabad (27) and Pakistan-occupied Kashmir (26).
It is not clear what criteria were used to draw up the list forwarded to the banks. But this is the first time that such a crackdown on terror financing has been ordered by Pakistan's central bank.
Senior counterterrorism officials said the complete list might have between 6,500 and 8,000 names. Despite being a public document, the fourth schedule in its entirety has never been published by the government.
The latest move comes after criticism that not enough is being done to squelch terrorism financing, even as India continues to attack Pakistan at the UN for harbouring terrorists following the attack in Uri.